Year 4
MRS NATALIE COURTNEY/ MRS ISLA BUCKLE AND MISS KELLY HOPWOOD
In Maths children will be assessed against criteria based upon age related expectations. Please find below the age related expectations for a child in Year 4. For more information click here.
Year 4 Blog - Autumn term 2022
Welcome to the Year 4 Autumn term blog.
Year 4 Blog - Summer Term 2022
Images of our activities are available to view in our School Gallery. Click here to see more...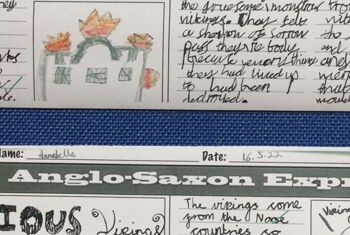 We have been working hard in history learning about Vikings, here are our newspaper reports about the Viking attack at Lindisfarne monastery.
We have also made our own Viking long boats - our classrooms were invaded!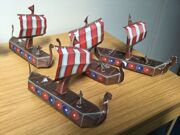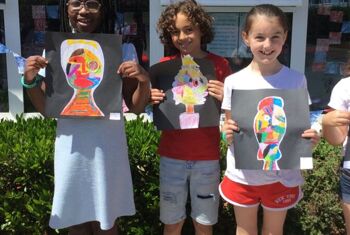 Year 4 Emperor Penguins have shown great development of their artistic skills this week by creating a portrait of the Queen in the style of Picasso. They used his vibrant colours and sectioned the face into various shapes, before adding the facial features. They are very proud of their work!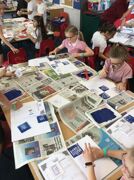 We also did some tile printing (as they enjoyed this so much in their previous Indian art topic) to create our bunting. They carved a design into a polystyrene tile, then printed it onto triangular paper using red or blue ink. We also made small tile prints and turned it into the big 1952-2022 you see on our classroom window.
Click here to see more photos from around the school in our Jubilee 2022 gallery.