Year 1
Ms Suzanne Fletcher and Miss Katy Lord
Please click here to view the Curriculum meeting powerpoint for your class.
See what we will be getting up to in the Spring term by taking a look at our coverage document below.

Coverage Autumn term Coverage Summer Term Coverage Spring Term
In Maths children will be assessed against criteria based upon age related expectations. Please find below the age related expectations for a child in Year 1. For more information click here.
Year 1 Blog - Autumn term 2022
Welcome to the Year 1 Autumn term blog.
Wednesday 7th December 2022
In DT, the children had to make a Santa's Grotto with freestanding structures, including a tree, chair, table and present. The children had lots of fun designing and making them! Have a look in the gallery to see the children's fabulous creations!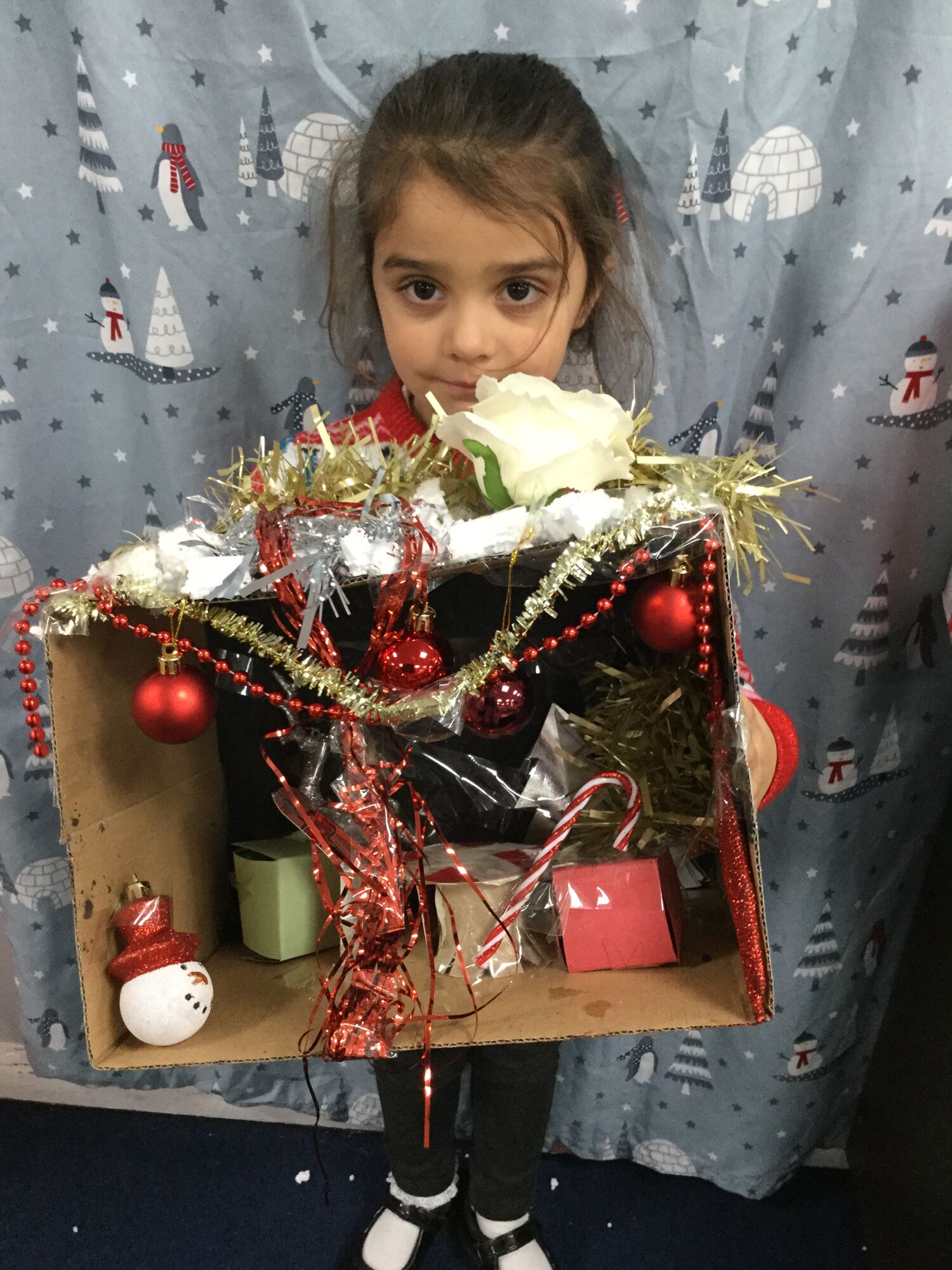 Monday 28th November 2022
In computing the children looked at George Suerat's pointilism. They then had to draw a sunflower using pointilism! The children created some amazing pictures!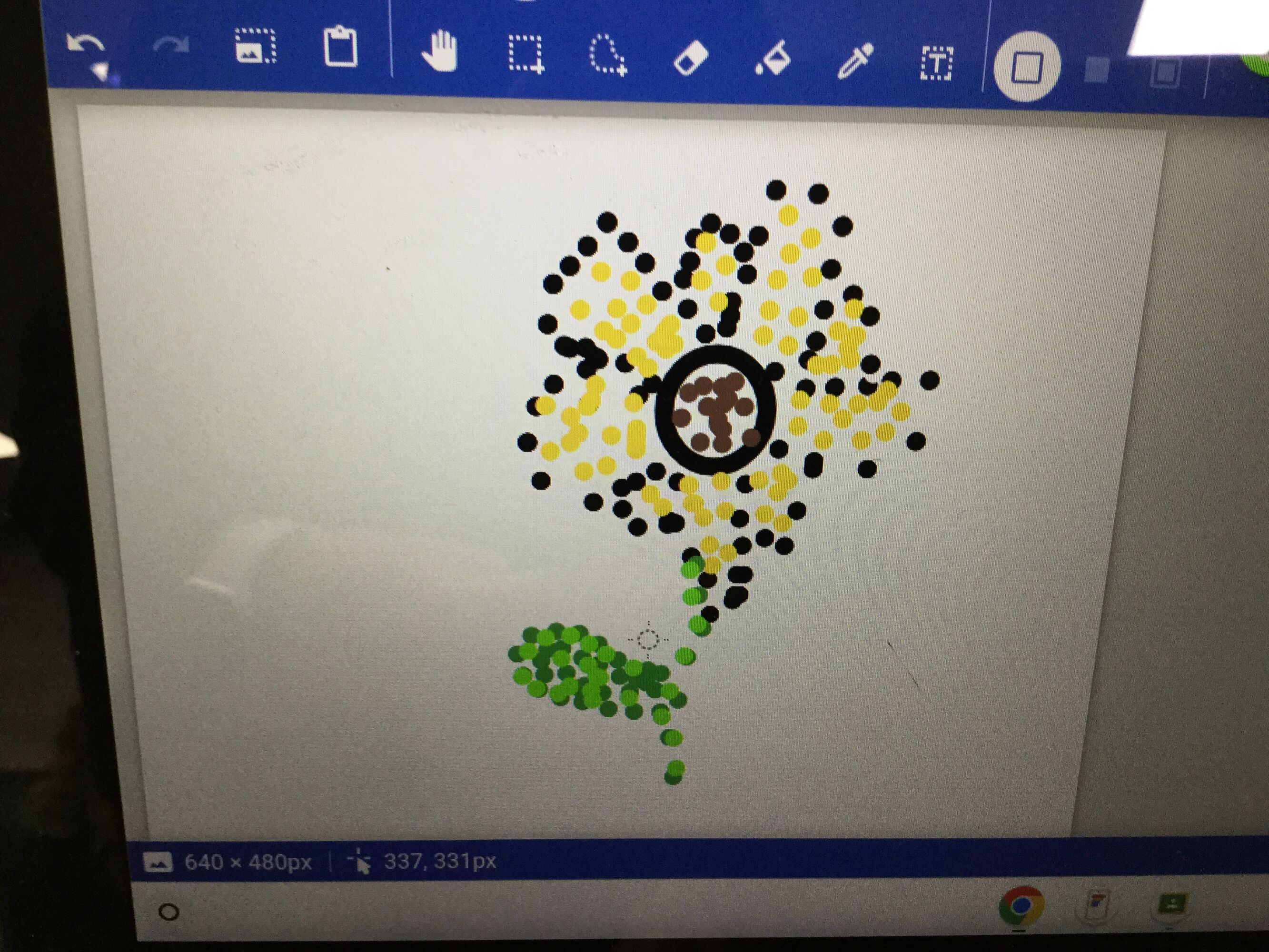 Tuesday 22nd November 2022
Today as part of our science topic of animals including humans, Kimmy's Zoo paid us a visit! The children learnt about 7 different animals - African Land Snail, Bearded Dragon, Pigmy Hedgehog, Chinchilla, Tree Frog, Sugar Gliders and Tortoise! Check out the Year 1 gallery to see the animals!
As you can see in the photographs, we got up close and personal to animals that we would not usually get to meet.
Our favourite animals were the sugar gliders Tarzan and Jane. Ms Fletcher had told us all about them beforehand. We had a chance to look at some pictures and learn a little about them. We were very excited to meet them in person.
Another favourite was Stanley the Chinchilla. He had the softest fur. Do you know he baths in sand because he cannot get wet?
We also got to meet Turbo the African land snail who was huge compared to the snails we find in our gardens. Along with a bearded dragon, Charlie.
Fiona the white tree frog and Mrs Tiggywinkle the pygmy hedgehog, she comes from Africa one of the continents we are learning about.
We had a fantastic afternoon!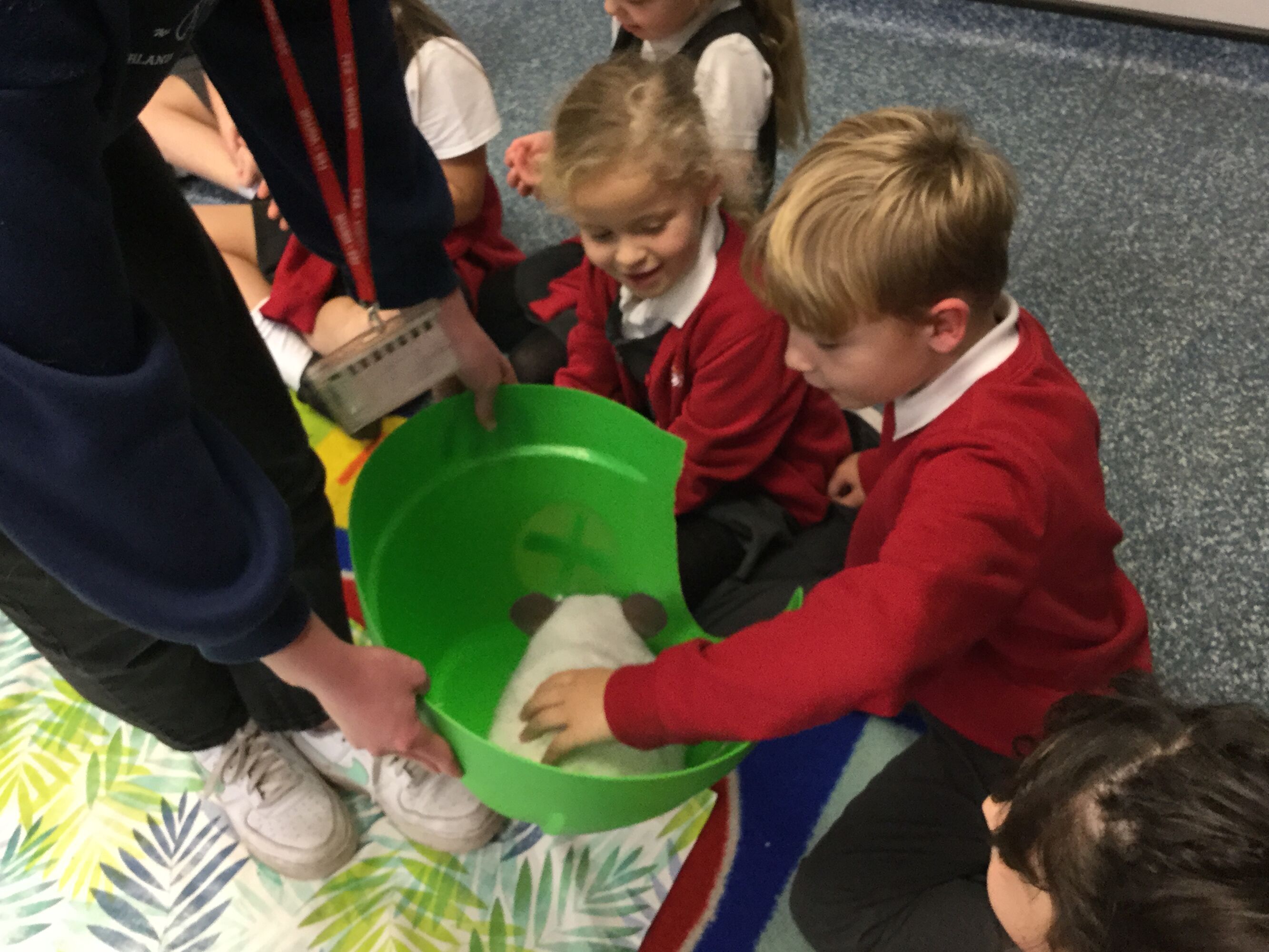 Monday 21st November 2022
In computing the children have been looking at digital painting. They have been looking at different artists and recreating their artwork, they have looked at Mondrian, Matisse and Kandinsky. Have a look in the gallery for more pictures.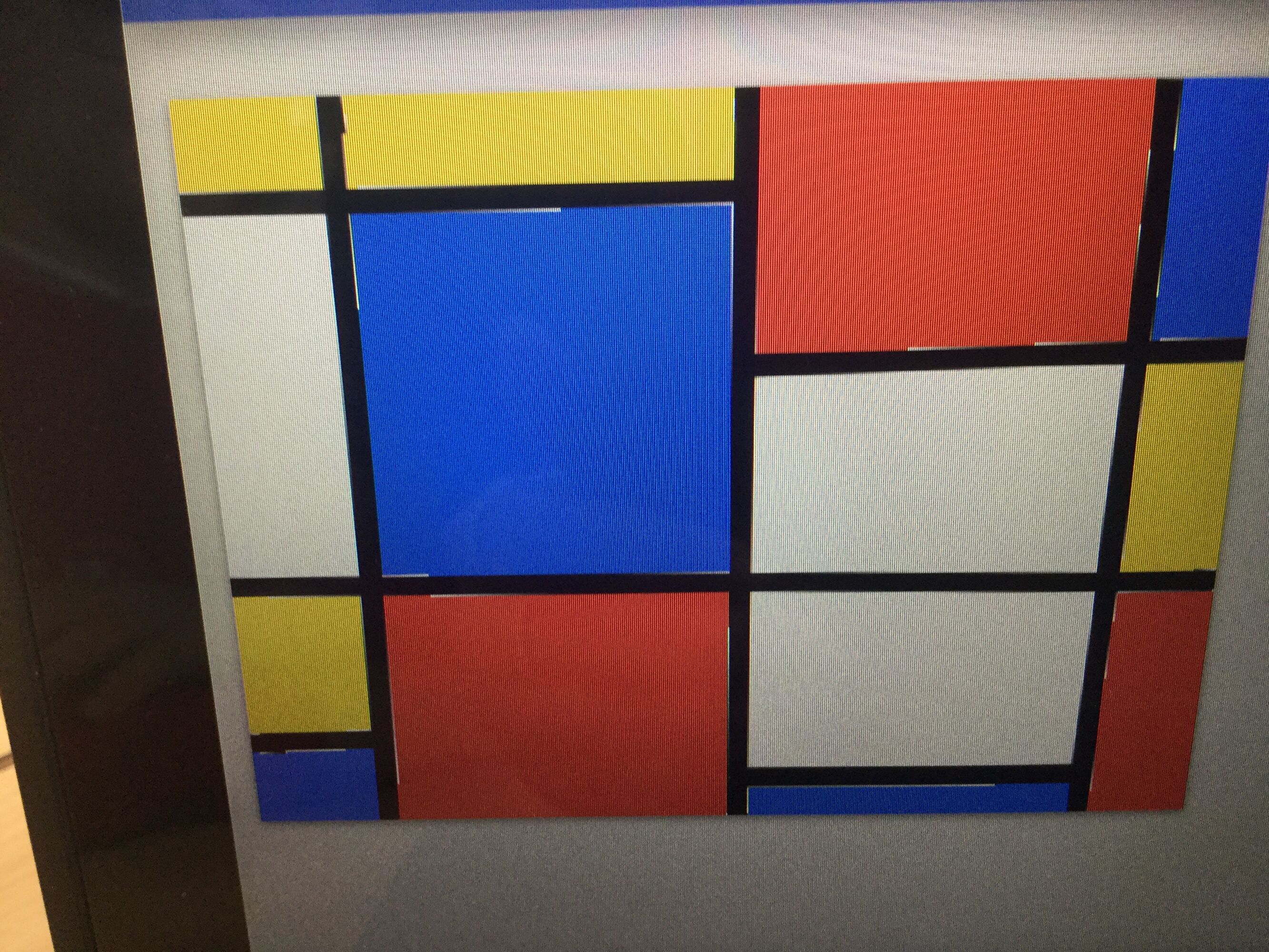 Thursday 20th October 2022
Today the children enjoyed a trip to Hitchin School Museum, where they consolidated their learning about children's lives in Victorian times. They dressed up in the school clothing and experienced a Victorian lesson where they did some reading, maths using a slate pencil and slate and some handwriting using an ink pen and blotting paper. The children also learnt about the toys that children used in Victorian times. Have a look at some photos in our gallery!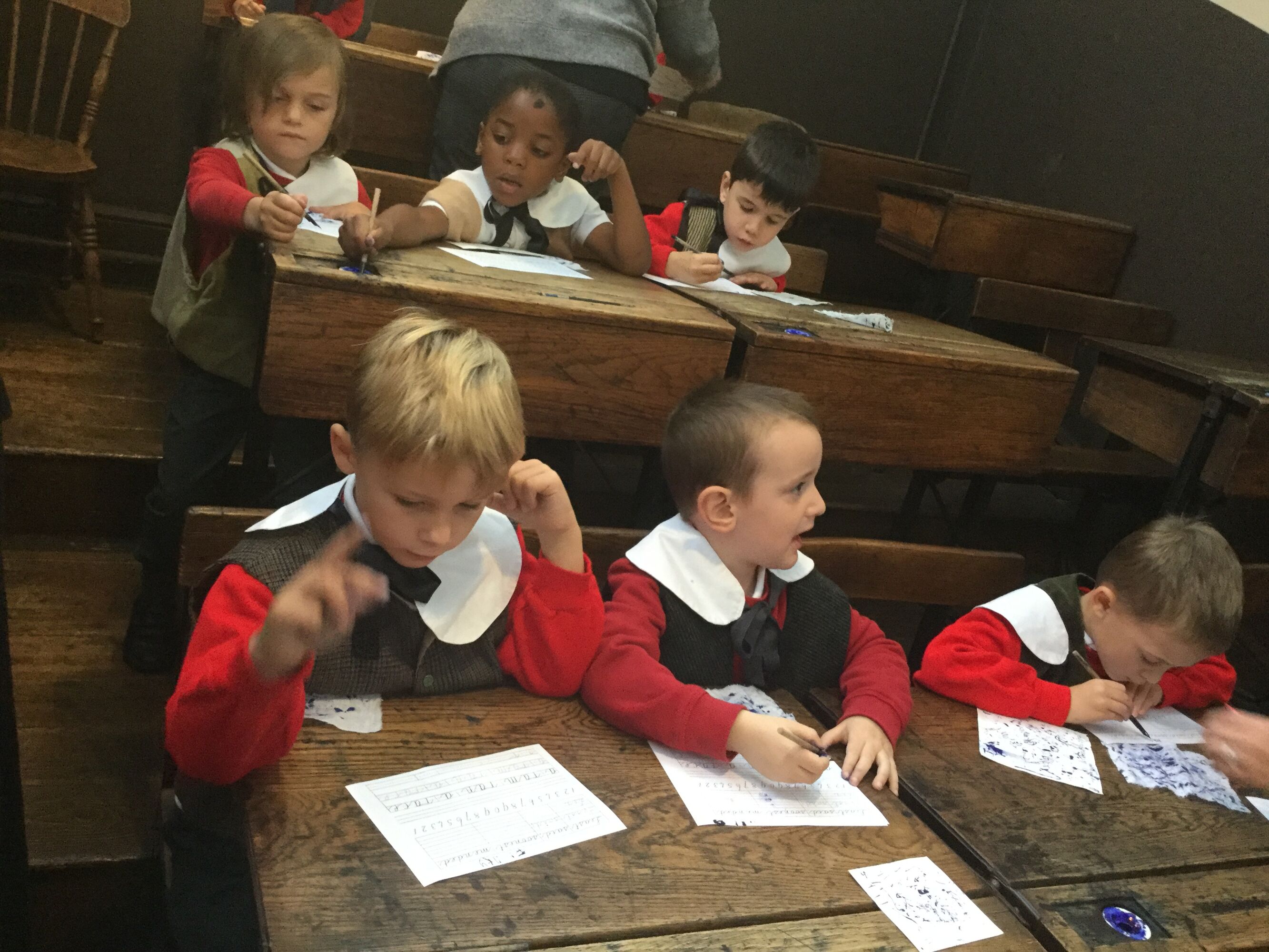 Wednesday 19th October 2022
As part of our science topic of materials, we looked at the effect plastic bags have had on the ocean. Children learnt about the Great Pacific Garbage Patch and then they made sea animals using plastic bags! Have a look at photos in the gallery.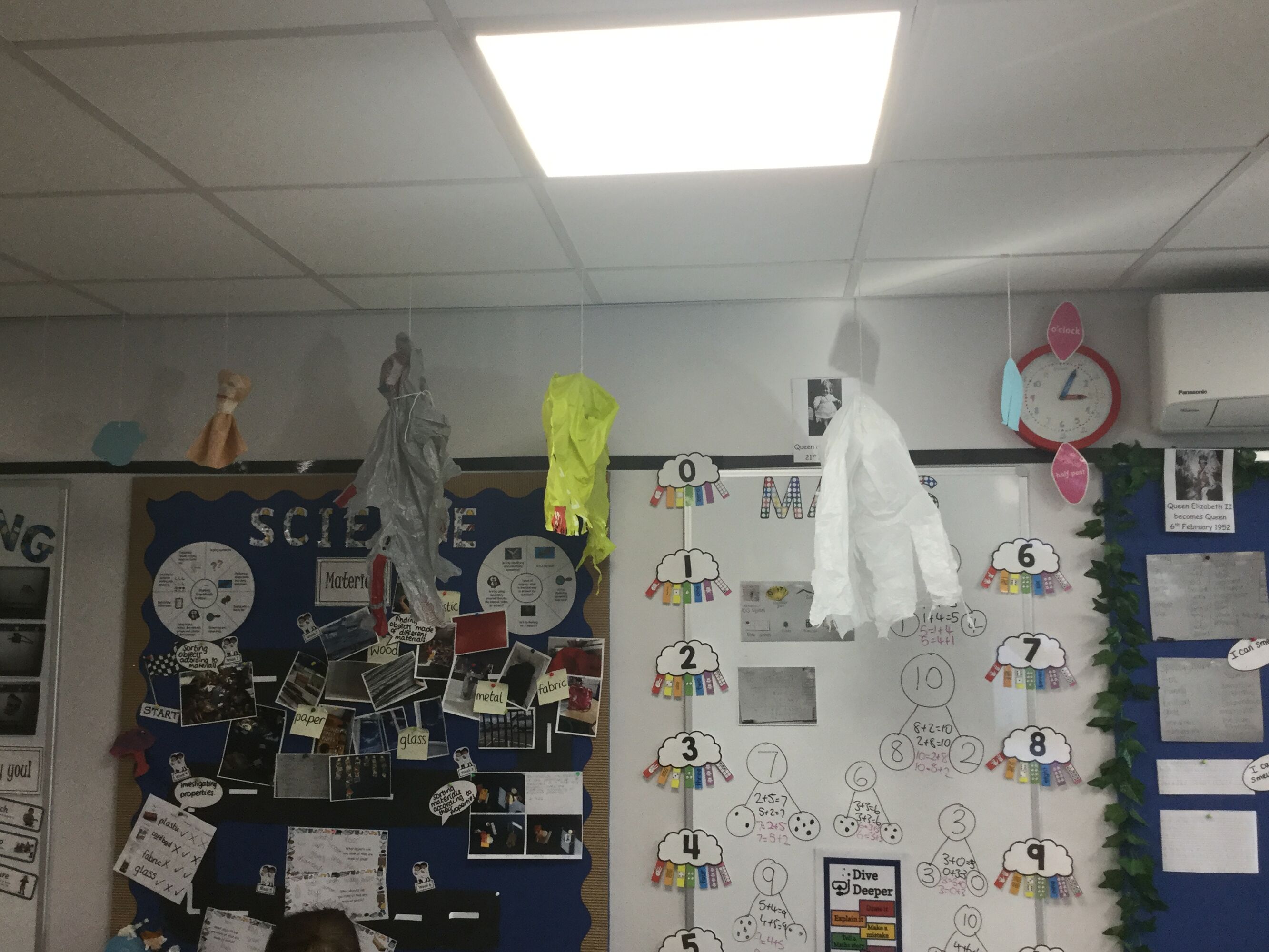 Some of the children's jellyfish!
Monday 17th October 2022
In our English unit of recounts, the children made their own jam sandwiches. They then had to write instructions, using the words 'first', 'then', 'next' etc. Check out the children making their sandwiches! Have a look in the gallery for more pictures!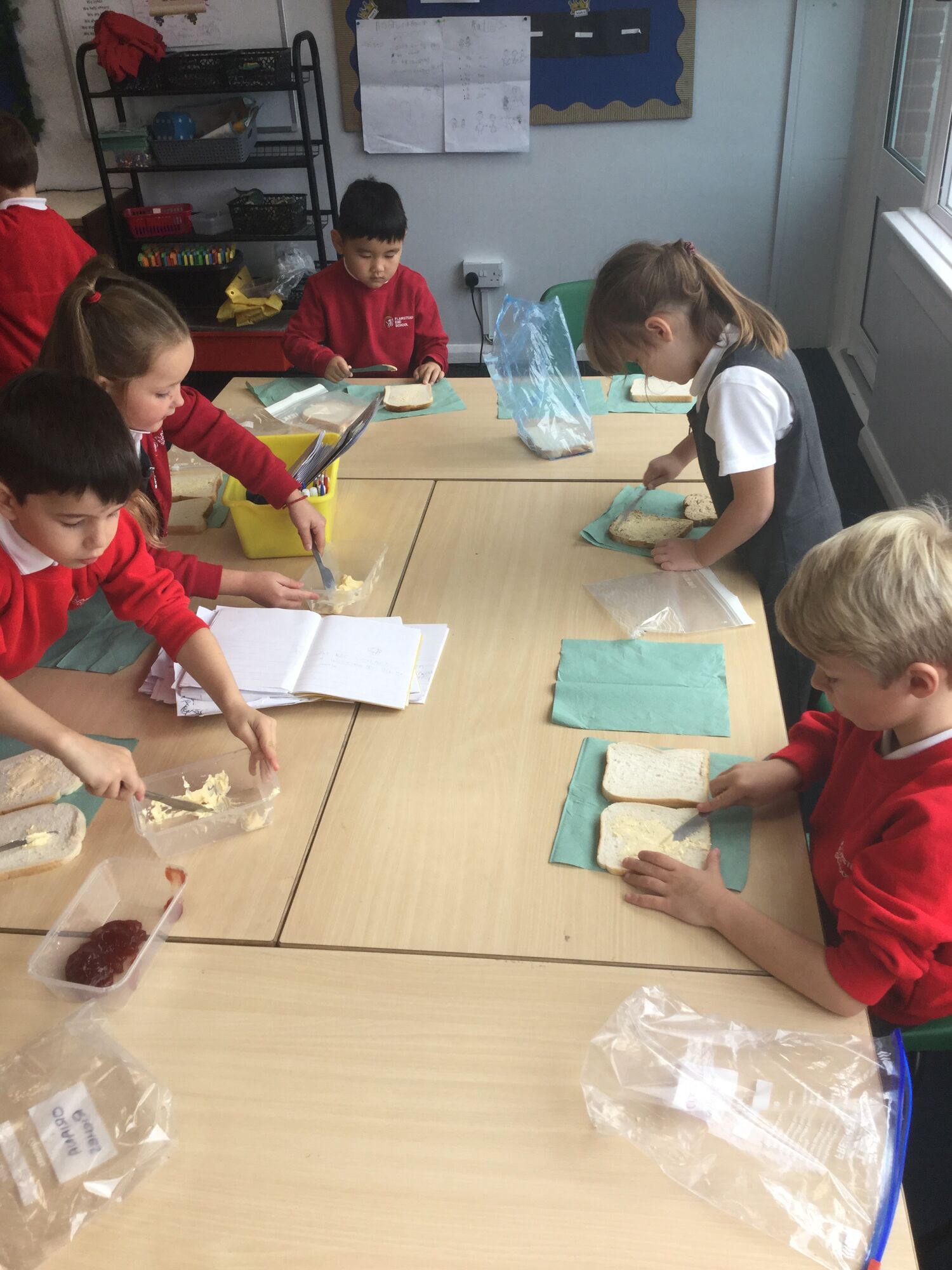 Friday 14th October 2022
During our art lessons, the children have been looking at the artist Mark Rothko. Today the children recreated their own version of his artwork. See additional photos in our Year 1 Gallery.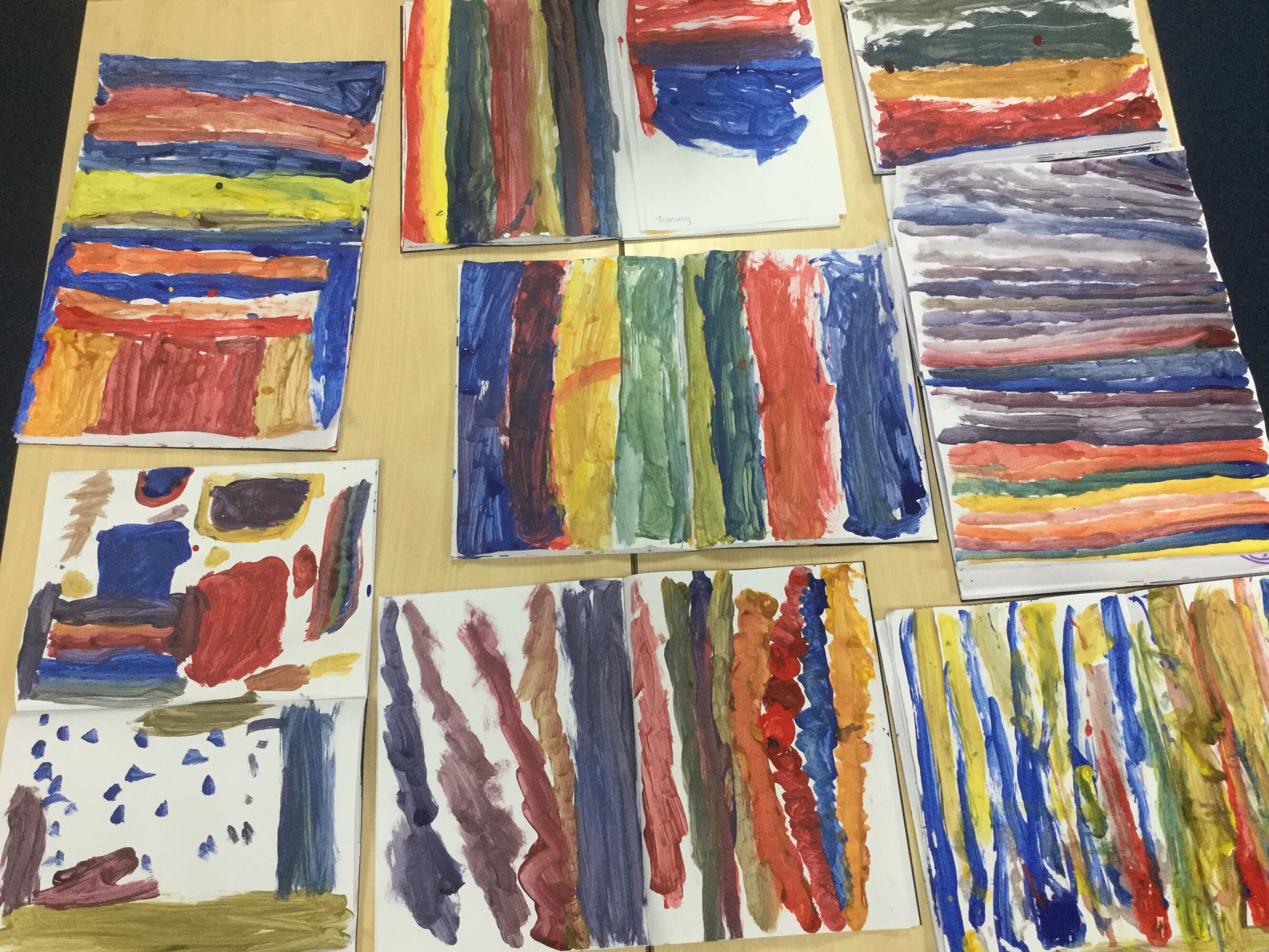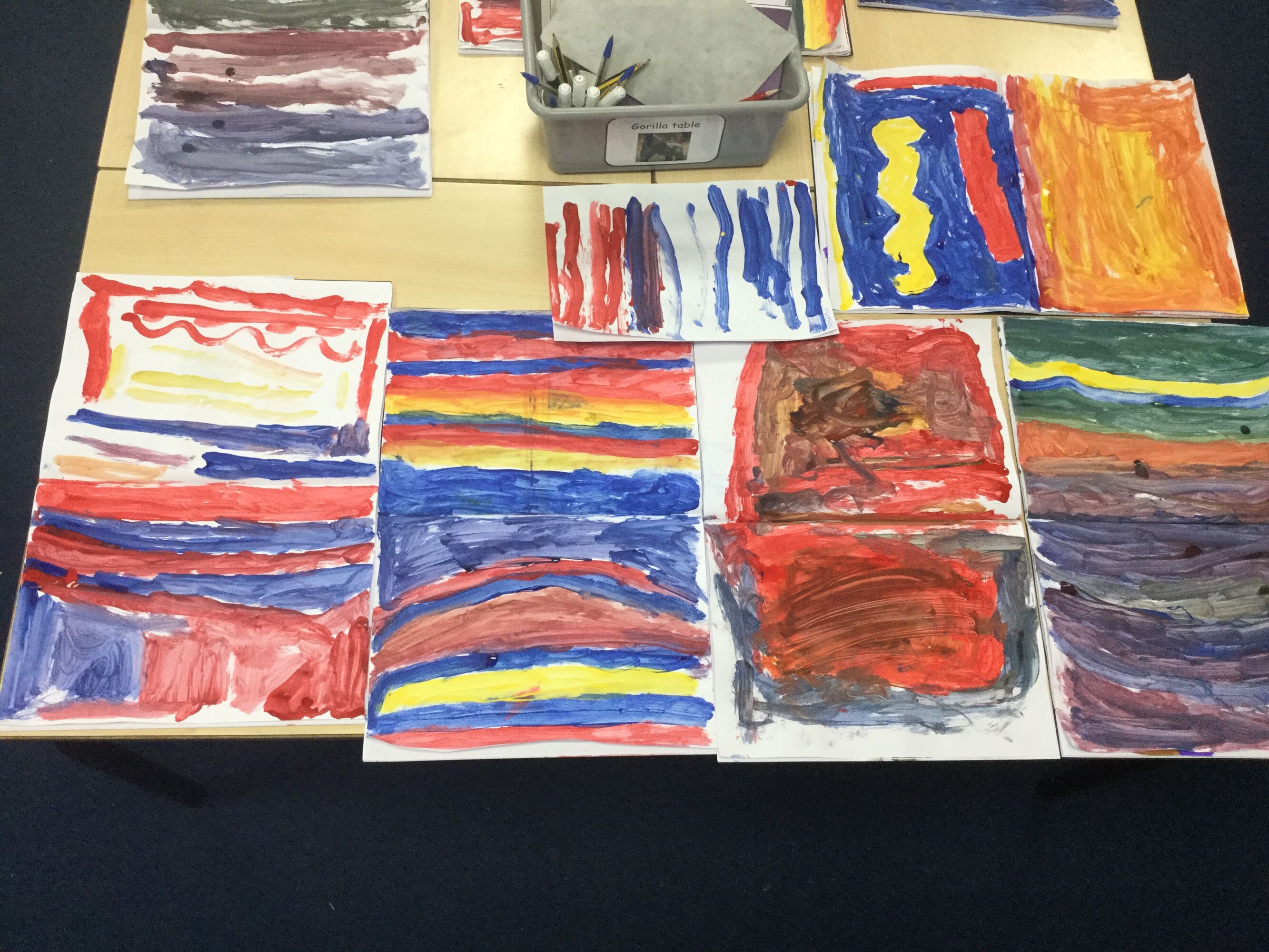 Friday 7th October 2022
On Friday, the children visited Cheshunt Park as part of poetry day. The theme this year was the environment. In small groups the children had to explore what they could see, hear, touch and smell. They then played in the park with their friends! When we got back to class, the children then used their sheets to write a poem about the environment! Take a look at our Year 1 gallery for photos of what the children saw, heard, felt and smelt!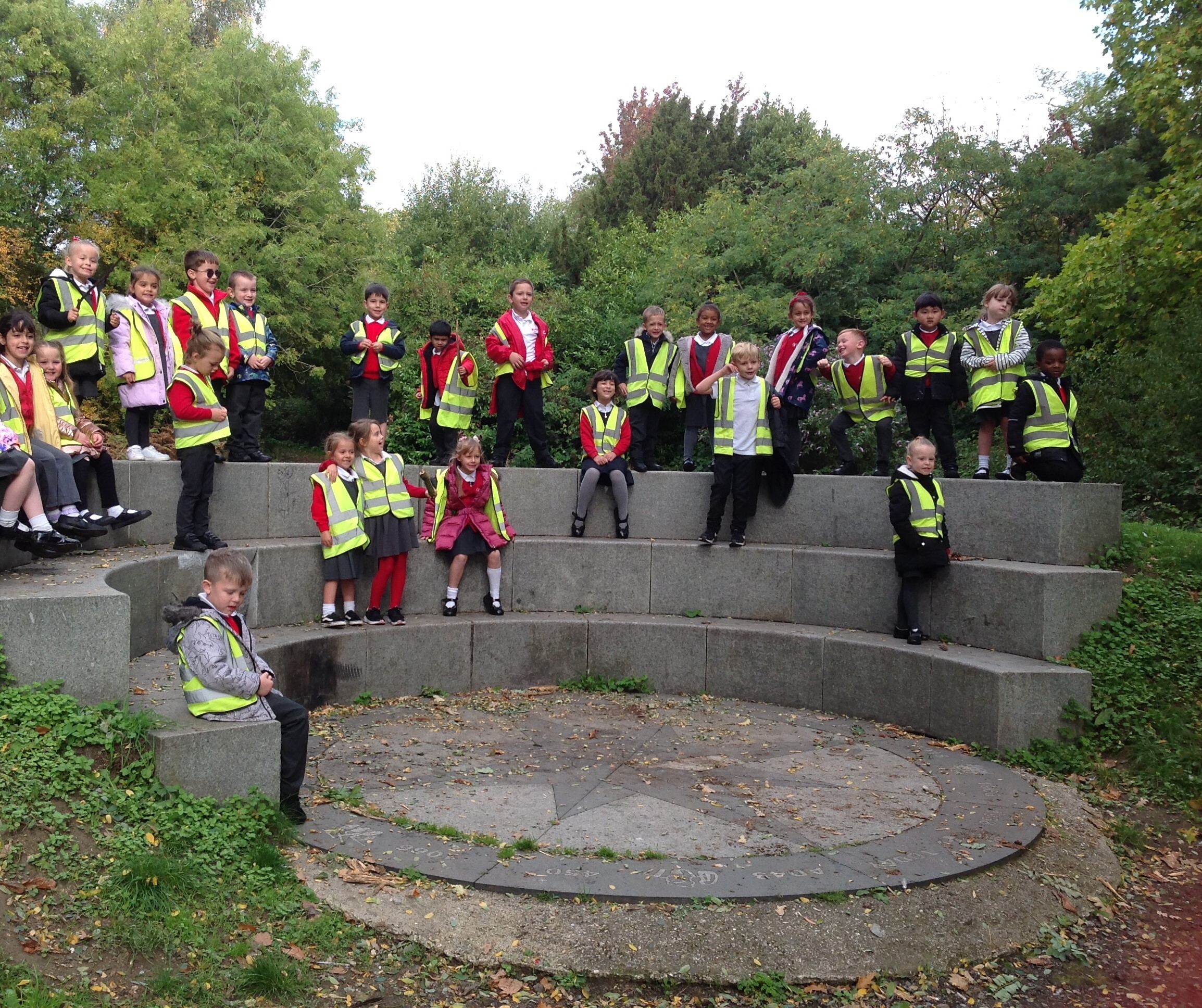 Jolly Jungle
Thursday 6th October 2022
In computing this half term the children are looking at 'Technology Around Us'. In this topic, they have learnt how to log on to a Chromebook, open up paintz.app and how to type and draw on the program! Have a look at some of their pictures in our gallery!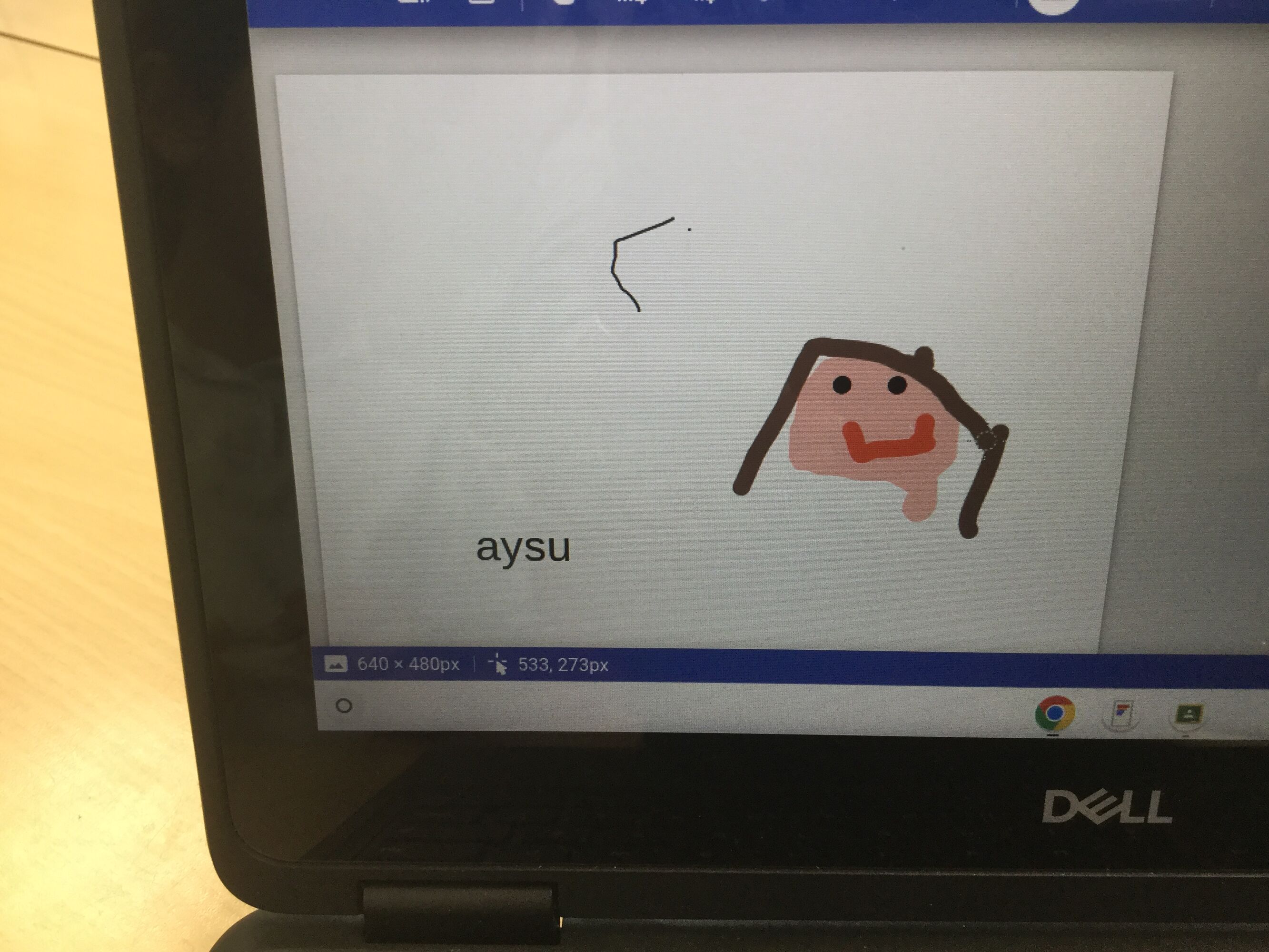 Aysu's work
Recycling trip - Tuesday 4th October
As part of our science unit - materials, the children have looked at the importance of recycling. In small groups, the children went on a short journey to the recycling bins at Brookfield, to sort the recycling we have collected in class and from home. They were super at sorting and enjoyed throwing the recycling into the bins! When we got back to class we then watched a video about what happens to the recycling when the binmen take it! Have a look at some photos in our gallery!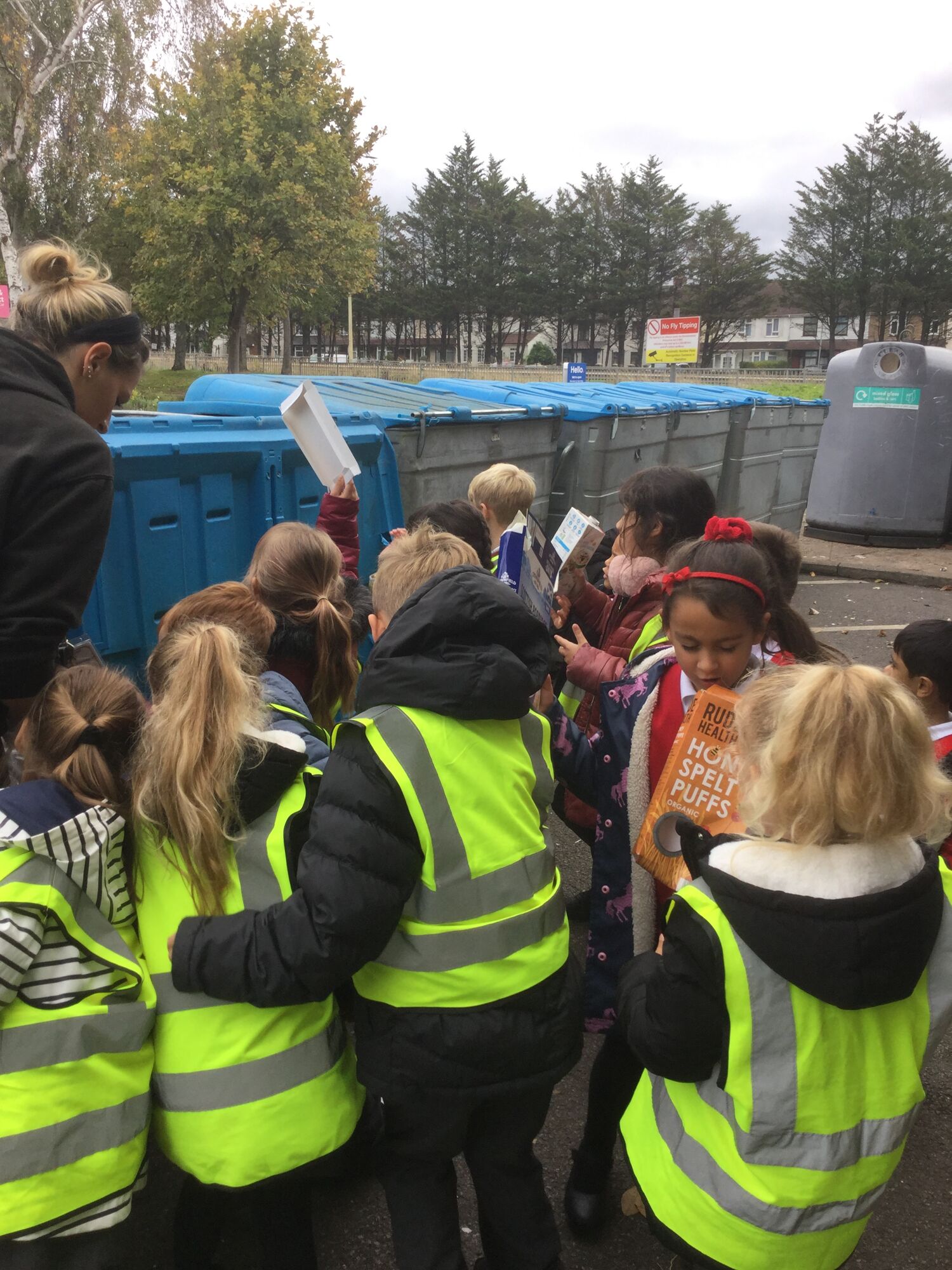 Year 1 Blog - Summer Term 2022
Images of our activities are available to view in our School Gallery. Click here to see more...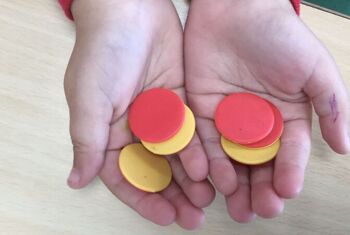 The children have learnt how to split objects and amounts into 2 equal groups.
During the week of the 23rd May, we celebrated the Queen's Jubilee! Each child completed a portrait of the Queen in the style of pointillism. The children's work was displayed outside the classroom for parents, carers and other children to see! During the week, children also made flags, learnt the national anthem and drew their own portraits of the Queen. We then finished the week by making a party plate full of yummy food, for our Jubilee party as a whole school!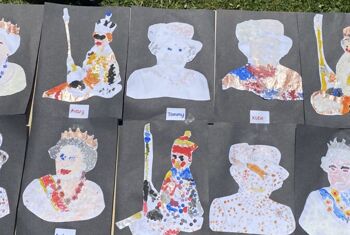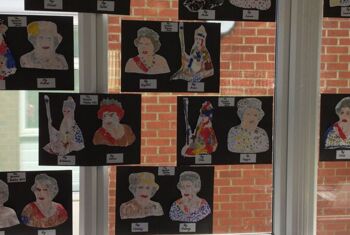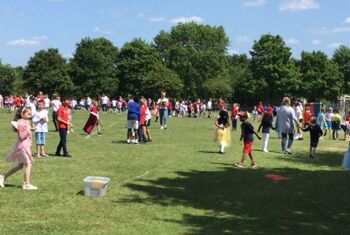 Click here to see more photos from around the school in our Jubilee 2022 gallery .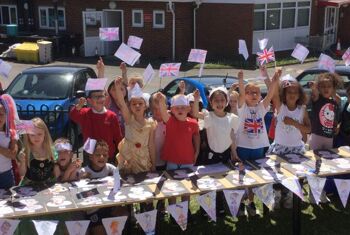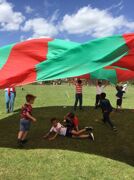 English in Year 1
In English this week the children are looking at traditional tales and have focussed on Little Red Riding Hood. The children have worked in pairs to sequence the story and then worked in groups of 4 to re-enact the story - they were all fabulous!
Computing in Year 1
In computing this half term the children are looking at animation! They have been introduced to the program Scratch and have been learning how to move the cat sprite. This week the children's task was to complete an algorithm and then identify where the cat was nearest too.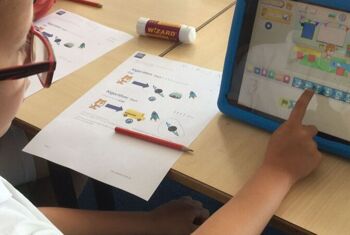 Mikey working out where the cat is going to be.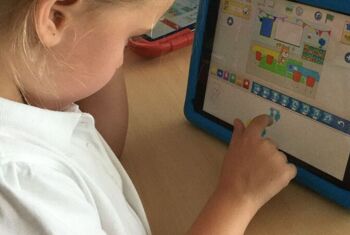 Nancy working copying the algorithm to see where the cat is going to be.
Maths in Year 1
In maths this week the children have been counting forwards and backwards within 100. The children worked together to count objects by grouping them in 10s to make them easier to count.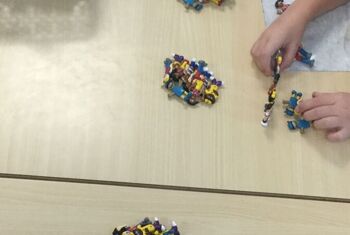 Children grouping objects into 10 to make it easier to count.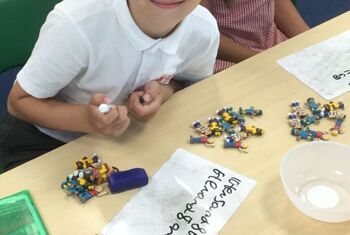 On Wednesday 6th July, we had a maths morning. All the children spent 20 minutes with each teacher in Reception, Year 1 and Year 2 completing different maths activities! They really enjoyed it! Find some more pictures in our gallery!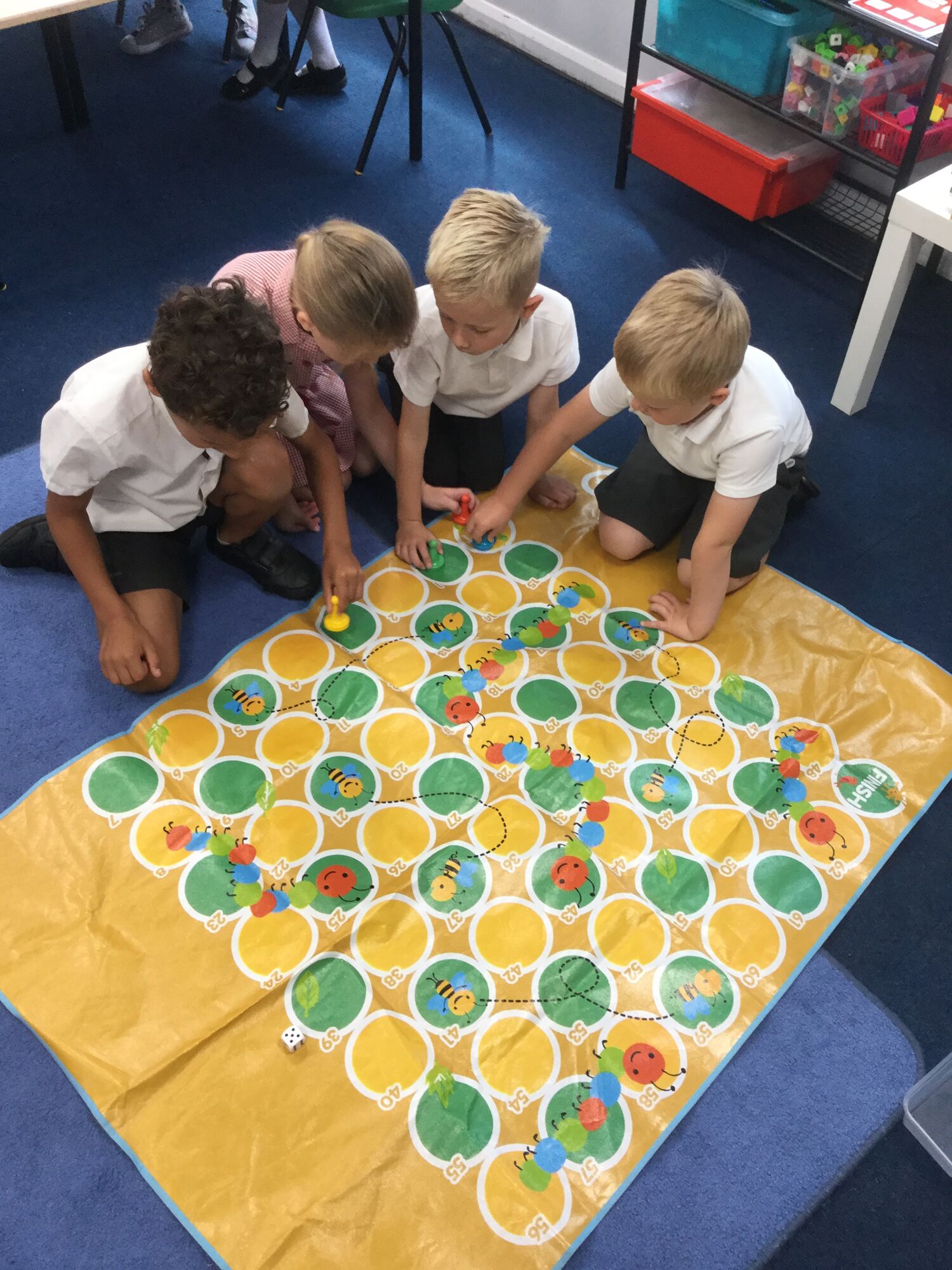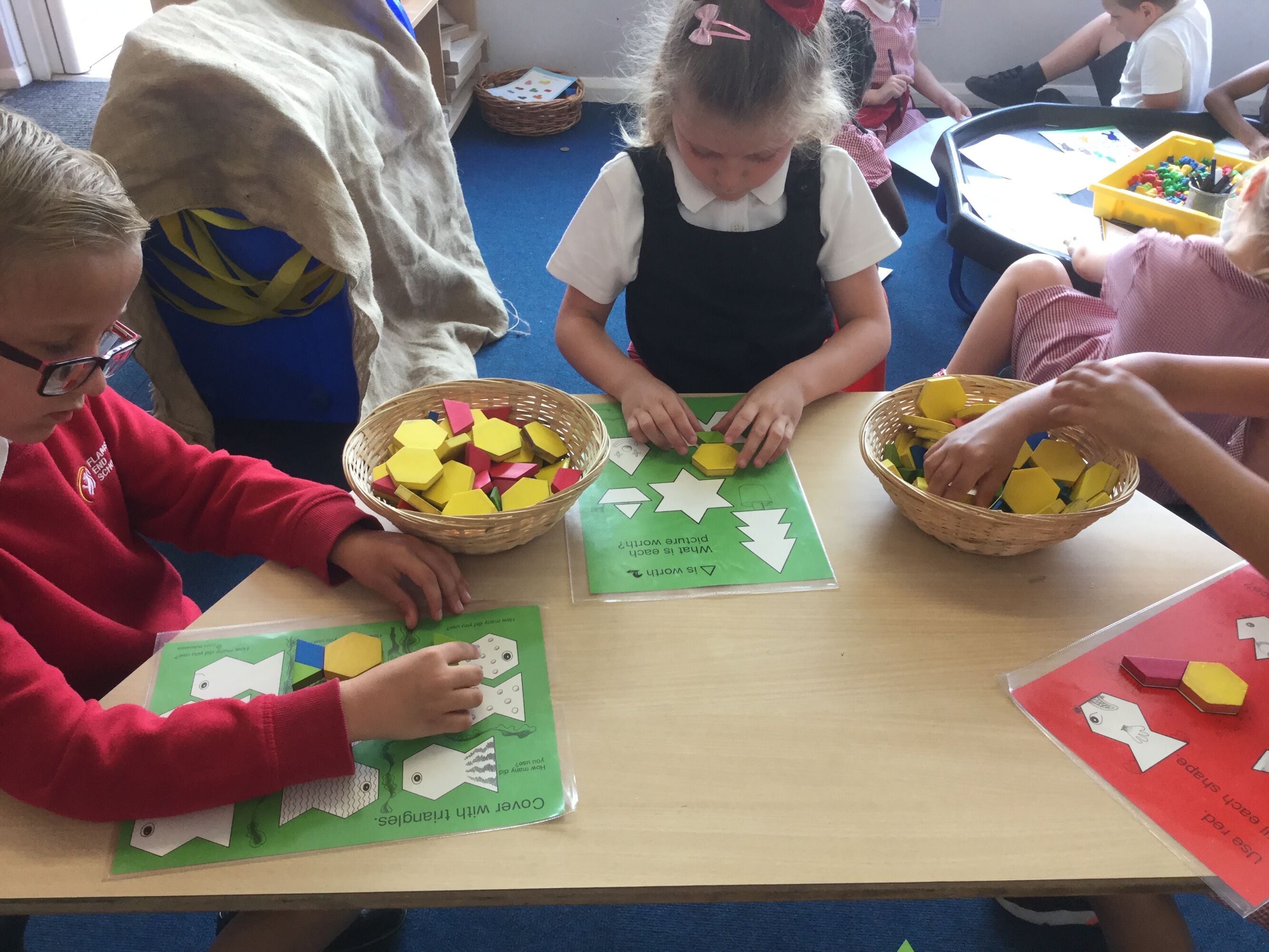 Mountfitchet Castle Trip 24th June 2022
On Friday 24th June, the children visited Mountfitchet Castle as part of their History topic of Kings and Queens. The children explored the castle and what life would've been like back in 1066. They also visited the Toy Museum which has many toys throughout history, the children had to look out for certain toys to answer questions! They also enjoyed feeding and stroking the deer, goats, chickens and peacocks! The children even got Miss Lord in the stocks!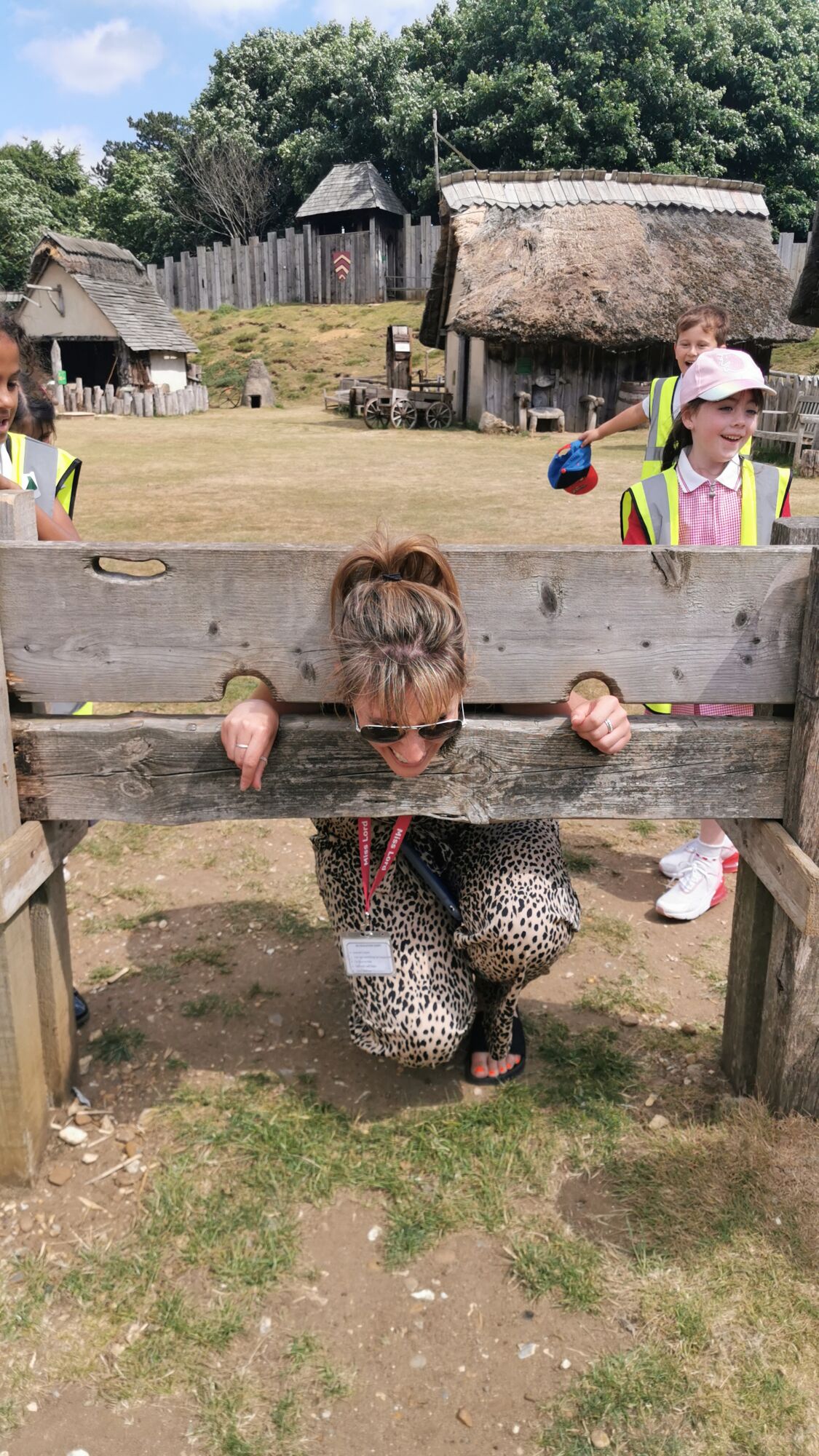 Take a look at the photos in the Year 1 gallery!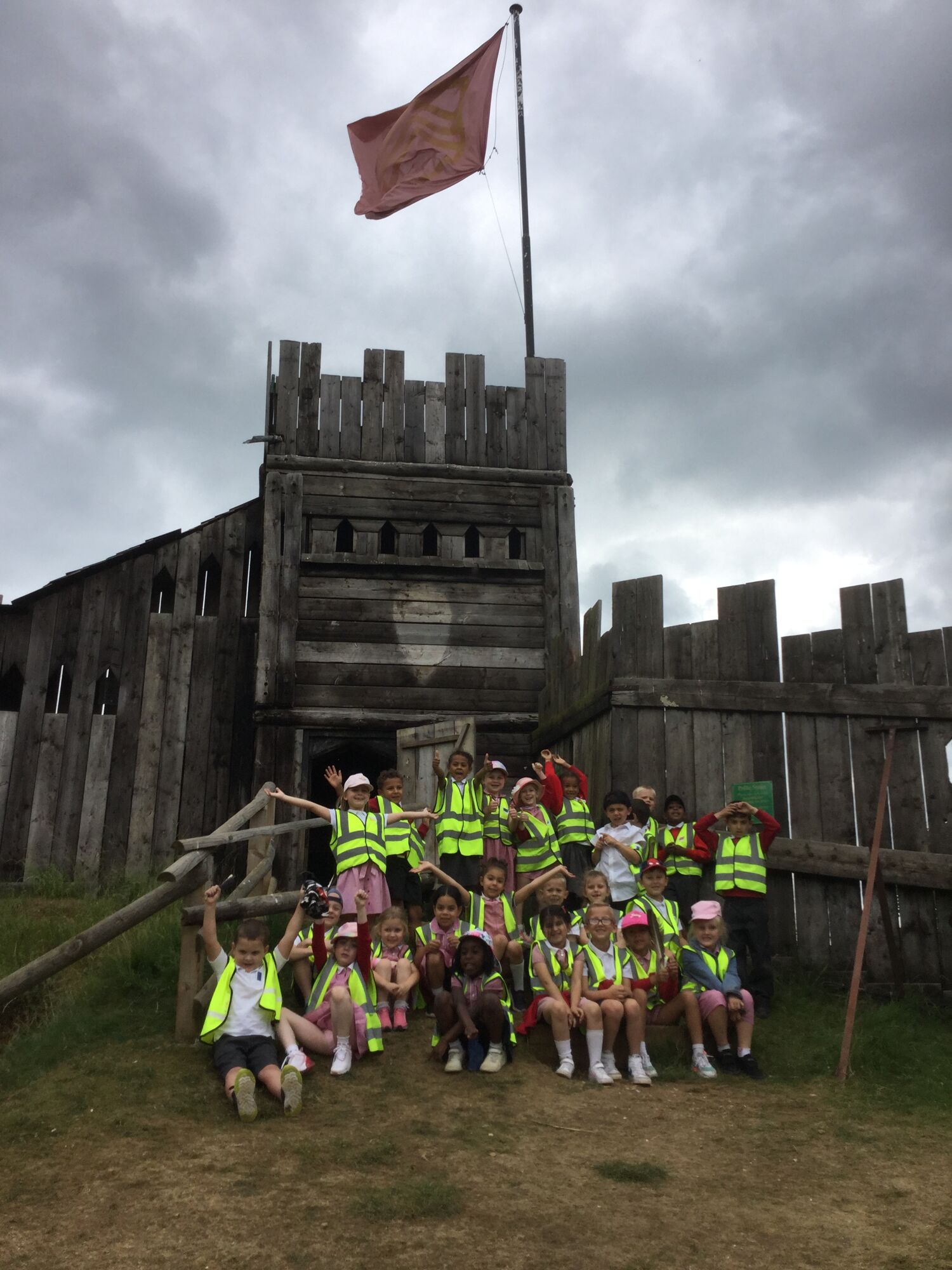 DT in Year 1
In DT this half term the children are making a fruit snack. They have tried different fruits and snacks from the shops and last week the children prepared fruit in different ways to make a layered fruit salad. Take a look at some of the children's fruit salads in the Year 1 gallery!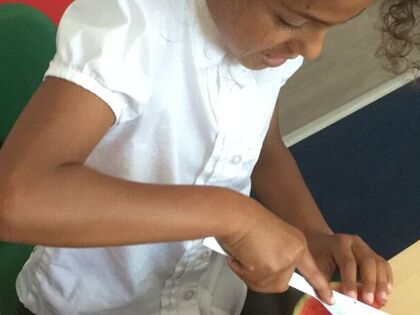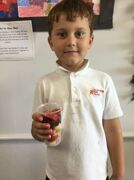 This week in DT the children made their fruit snacks! Some children made fruit cups, fruit bags and some even made fruit biscuits!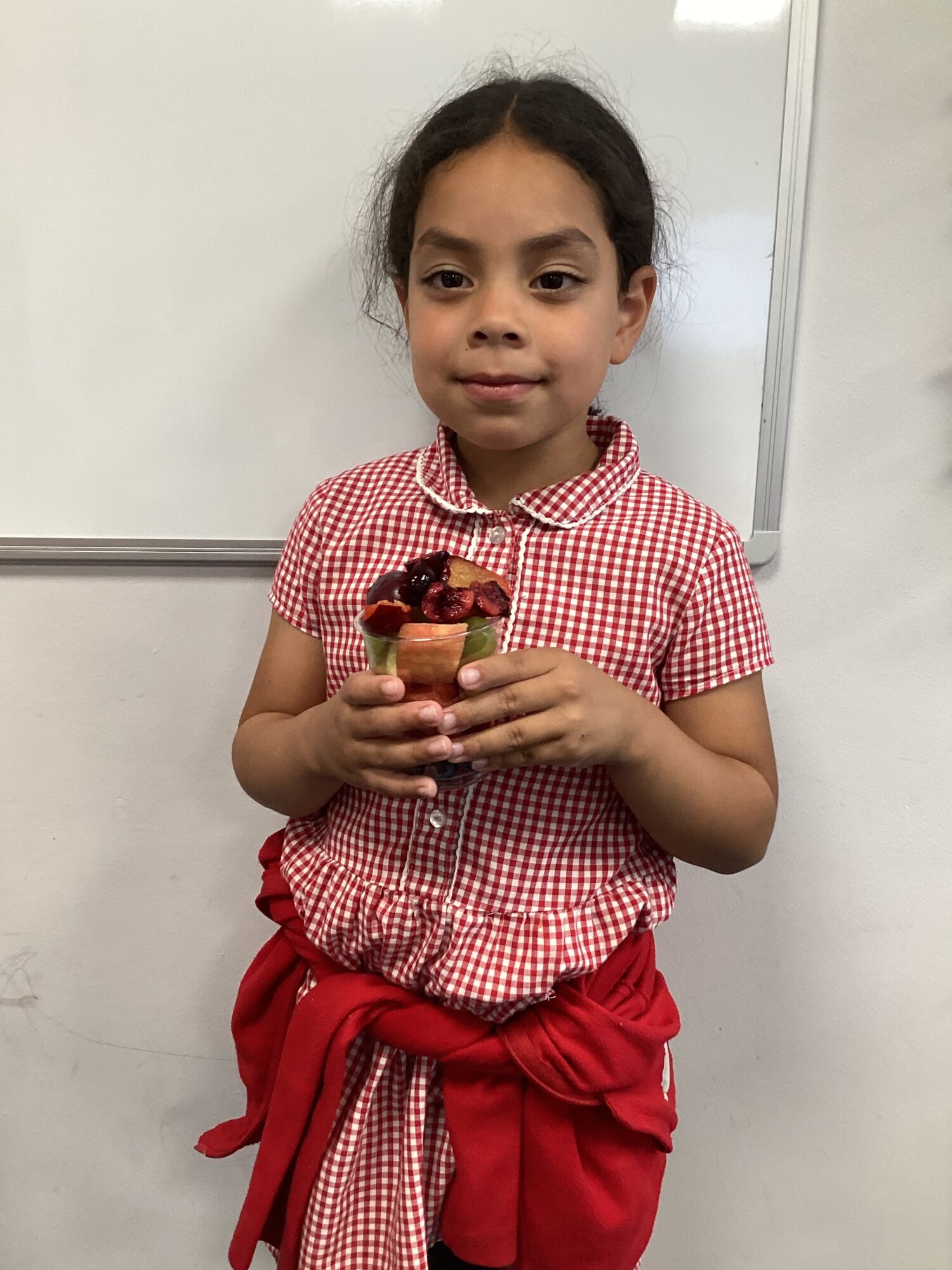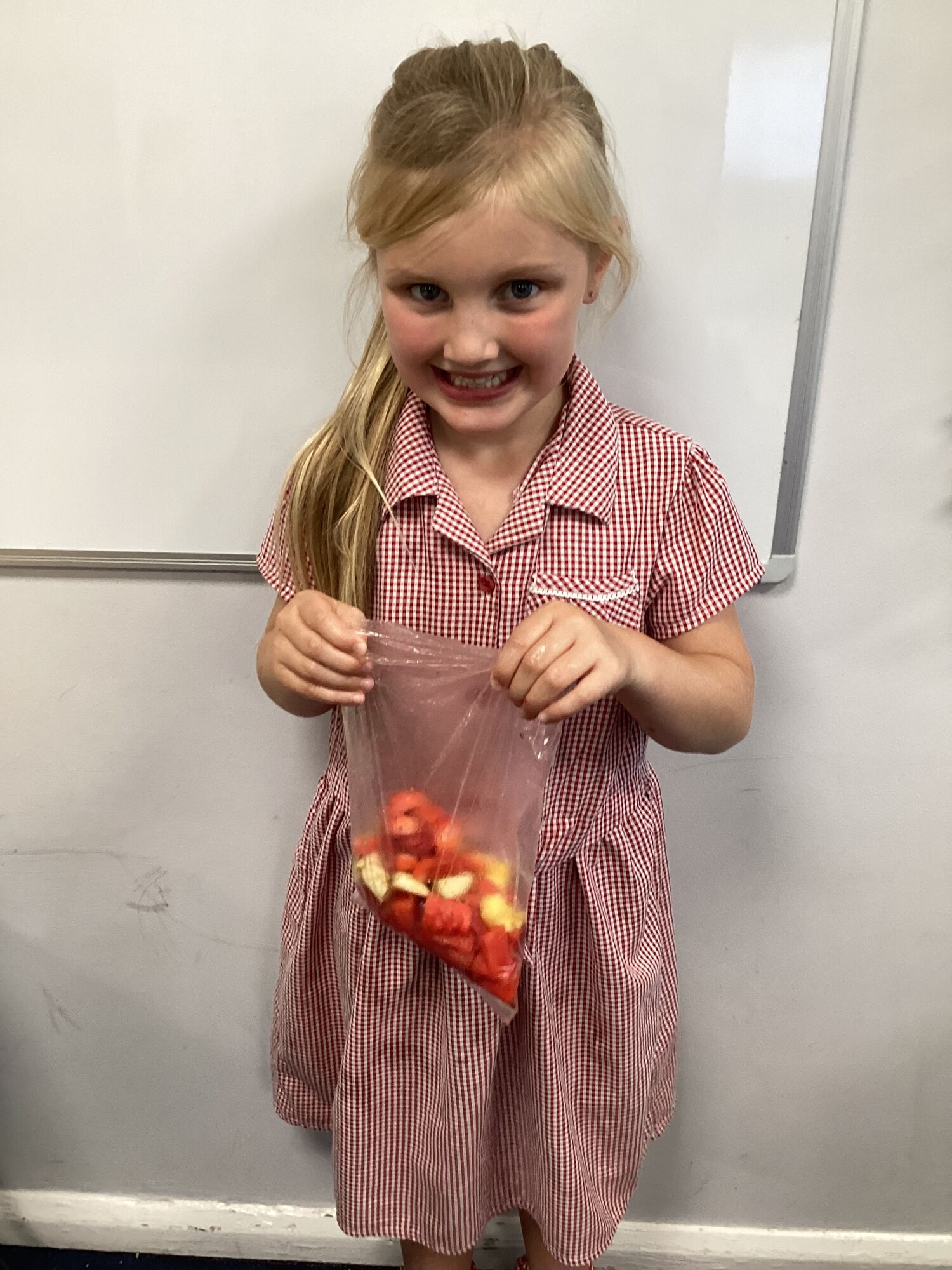 Year 1 Blog - Spring 2023
Welcome to the Year 1 Spring term blog!
Week commencing 30th January - Storytelling week
During storytelling week, Jolly Jungle class was paired with Emperor Penguin class to share books together. Children from Emperor Penguin read an extract from their reading book and then they shared a picture book with the children from Jolly Jungle class. The children really enjoyed sharing their books and commented on how they would love to do it again! Check out our Year 1 gallery for more pictures!