Year 6
Year 6 Blog - Autumn term 2022
Welcome to the Year 6 Autumn term blog.
Please click here to see the photos in our gallery.
Friday 30th September
We have had a strong start in Year 6 since returning to school in September. Our WW2 topic is in full flow, with the children learning about the event in a combination of lessons, including English, History, Science and DT!
At the time of writing this blog, we were unfortunate that our local area walk to Cheshunt Park to look at the pillboxes located there was cancelled due to poor weather; we aim to try again on Tuesday 4th October.
Our morning groups (a mixture of Galaxy and Lion Pride) are battling it out in weekly TTRockstars competitions. Since we have been doing this, we have already seen a positive effect on the use of multiplication and division in our maths lessons - long may that continue!
Mr Woodhouse and Miss Richardson
Autumn Term Two
Friday 4th November
It has been a great start to the second half of our Autumn term this week.
Year 6 have been working hard to finish off their Design Technology shelter projects from last half term and have created some wonderful models.
Pupils have also begun their new art, English, geography and games units learning about expressionism, pollution and badminton.
Lion Pride class are looking forward to beginning their swimming lessons from Friday 11th November and Galaxy class have been enjoying practising their long division.
To begin our English sessions, Y6 headed out on a bug hunt around school and found a range of mini-beasts to observe including, bees, beetles, snails, slugs and ants !
Year 6 Blog - Spring Term 2023
We are really pleased to welcome Year 6 back after the winter break.
The children are raring to go and there is lots to be excited about.
This week we have begun our new Geography topic of mountains and DT topic of foods from other cultures. In PE and Games this half term children will be studying basketball and cricket, while in Science we continue to learn about living things and their habitats by examining microorganisms under microscopes and setting up investigations about how bread moulds in different conditions.
In Maths, children have started to learn how to convert measure and will soon be moving on to the new concept of ratio. In English, children have read the story of Rosie Revere Engineer and next week will design their own inventions.
We look forward to seeing everything our pupils achieve this half term.
The Year 6 Team.
Year 6 Blog - Summer term 2023
Welcome to the summer term!
As one would imagine, in Year 6 we have been working hard to prepare for our SATS exams in May! The children have worked exceptionally hard to revise all of the necessary topics to help with their learning.
In our foundation lessons, Year 6 have studied the efficiency of Caliph AL Masur's city of Baghdad from 900CE and in particularly how it has influenced modern life. Our wonderfully creative Art lessons have introduced the children to using marbling paint in all sorts of innovative ways. In PE, we have 'tackled' learning about Tag Rugby and will soon be enjoying the hysteria of Dodgeball!
Year 6 Blog Autumn 2023
Welcome to the Year 6 Autumn blog!
Please click here to see our homework grid for this half term.
Year 6 have really hit the ground running since returning for the Autumn Term. Our maths lessons have been using a range of resources to help understand Place Value, such as reading numbers, rounding, negative numbers and solving problems.
In English, we have been working tremendously hard to improve our grammar, and are now using those skills towards our first unit, Rose Blanche. This coincides nicely with our History topic of WW2 and our DT topic of shelters where we can explore the events of 1939 to 1945 in more detail.
In Science, the children have been learning about how electricity works and have studied how an electrical circuit is presented.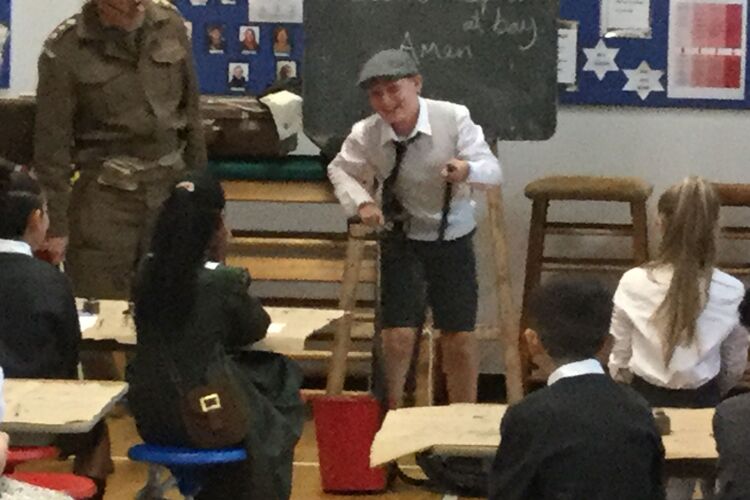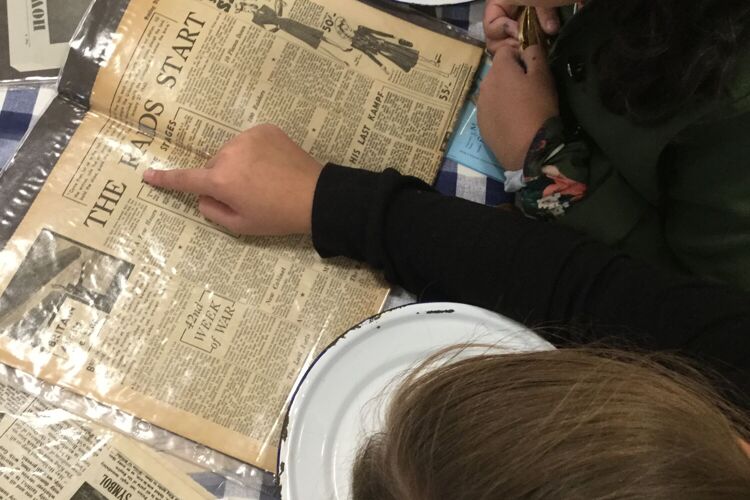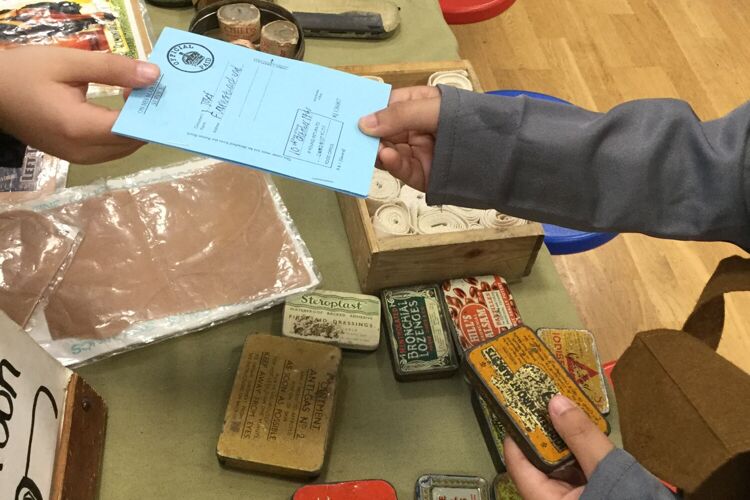 Year 6 had a lovely day learning about what life was like in Britain during WW2. The day was led by an expert in WW2 history and the children took part in lots of role play scenarios, allowing them to experience first-hand what it would have been like. The children were able to use many artefacts from the WW2 period, learn about money during the period and took part in many more fantastic activities. A brilliant and memorable day that we feel sure they will remember for a long time. Thank you to all the adult helpers who helped make the day so special.