Year 2
MRS CHERYL COOPER, MS CHARLIE BENNETT AND MRS NATALIE SMITH
Please click here to view the Curriculum meeting powerpoint for your class.
Have a look at the Curriculum overview below to see what we'll be learning this term.
Coverage Autumn TermCoverage Spring Term Coverage Summer Term
In maths children will be assessed against criteria based upon age related expectations. Please find below the age related expectations for a child in Year 2. For more information click here.
Year 2 Blog - Autumn term 2022
Welcome to the Year 2 Autumn term blog. Please click here to see more photos.
This half term in our Art lessons, we have been learning about the artist Wassily Kandinsky. The children learnt how to use primary colours to create secondary colours. They then learnt how to generate tones and tints. They are now taking inspiration from Kandinsky's work and are producing their own master pieces using lines and shapes.
In Science the children have been thinking of questions about how animals (including humans) can stay healthy. Our lessons included keeping clean, importance of exercise and eating healthily.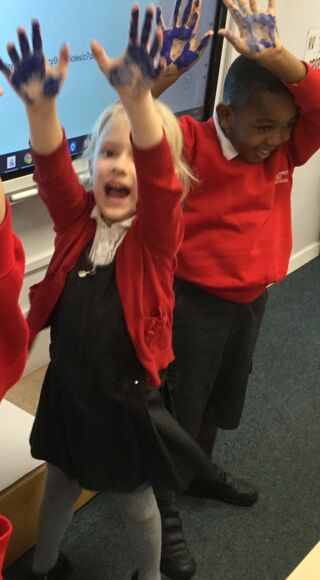 We took the children in the minibus to Goffs Oak War Memorial. They drew a picture of it and looked at the names of the people that died in World War 1 and 2. After this, the children made their own memorial out of blocks.
Have a look at the Year 2 gallery for more photos.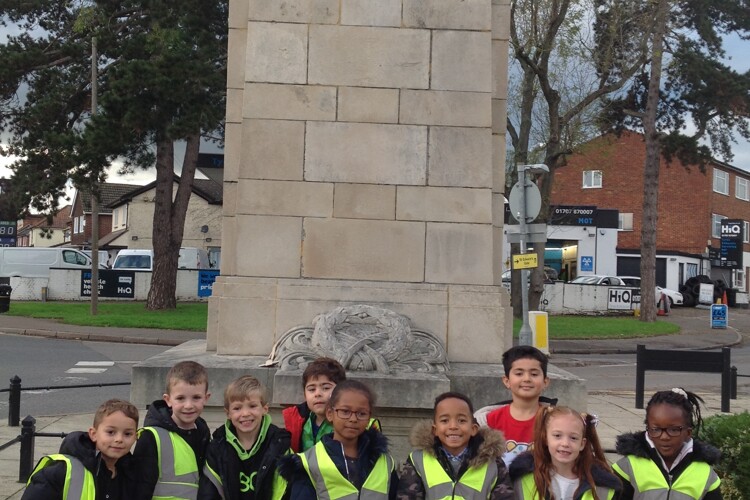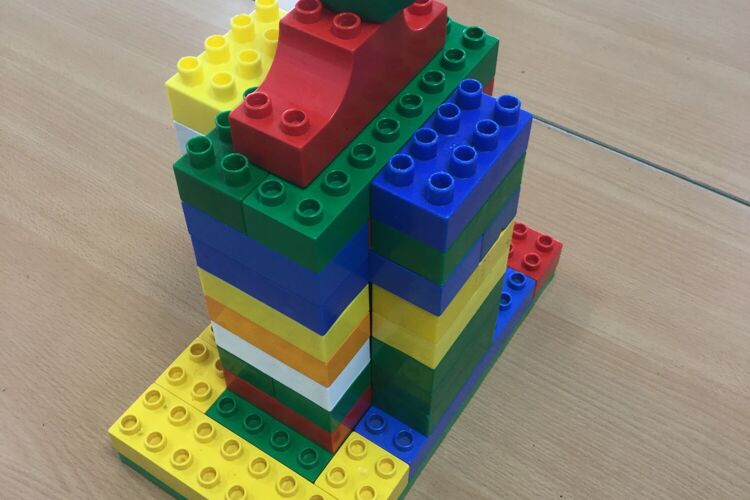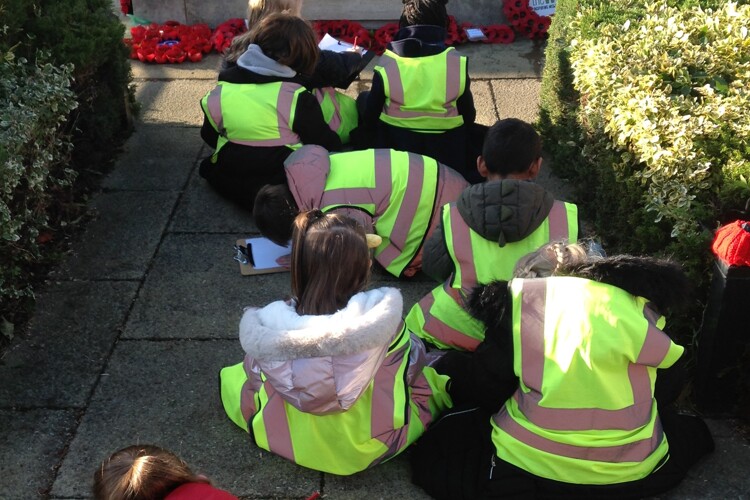 Florence Nightingale Day
Today the children took part in a variety of activities around nursing and in particular Florence Nightingale. They enjoyed making new medicines, lamps, giving first aid, making healthy food, stethoscope, nurse hats, mental wellbeing art and Florence Nightingale leaflets. They all had a lovely day!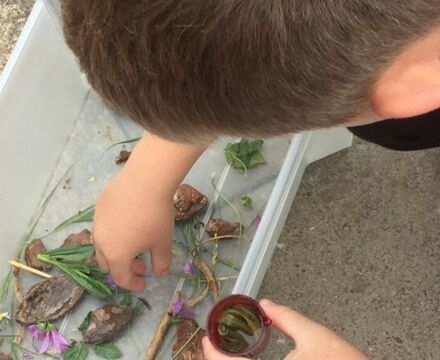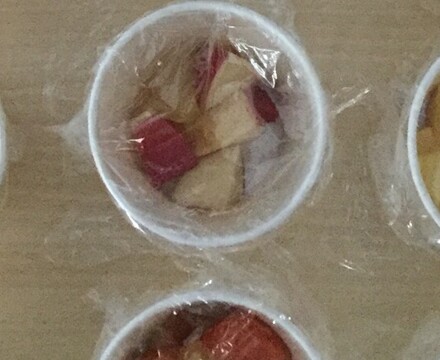 Please take a look at the gallery for more photos.
Year 2 Blog - Spring term 2023
Welcome to our Year 2 Blog!
This week in our Maths lessons, we have been learning about 2D and 3D shapes. We made 2D using elastic bands and geoboards. We then counted the sides and vertices to find out what shapes we had made.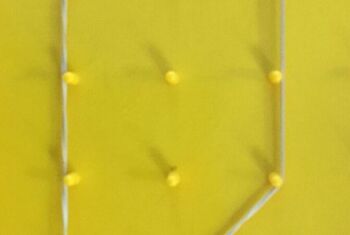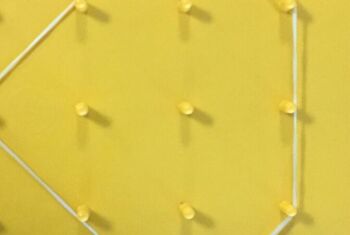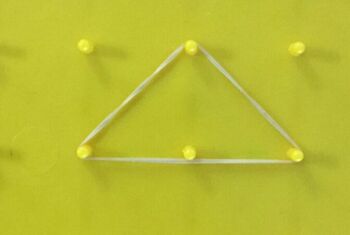 Making boats:
We have been learning about different materials and their properties. The children had to think about which materials would be waterproof and help fix the holes in Pirate Cuthbert's boat. They worked together as a team, tested their choice and observed what happened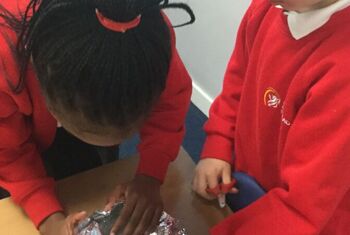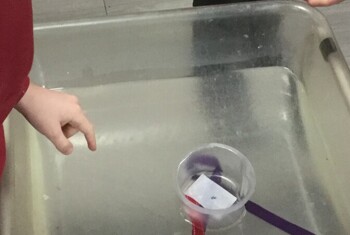 Making wheeled vehicles:
In our D&T lessons, we have been learning about how to make wheeled vehicles. The children had to experiment with a variety of different resources to see which items would be good for axles and wheels. They evaluated their choices and made adjustments where necessary.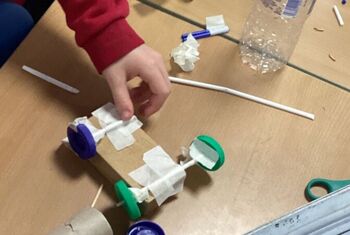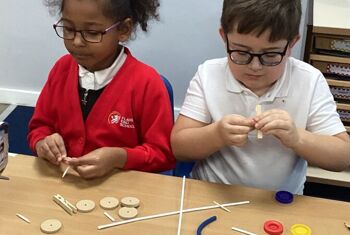 The children walked to St Mary's Church today. Reverend Eugene showed them the main features of the church and answered some very interesting questions. They learnt about Christian prayer and worship. Reverend Eugene even played the church bells as they walked home. Go to the gallery to see more of our photos.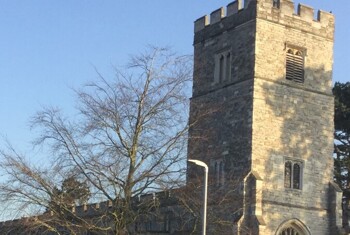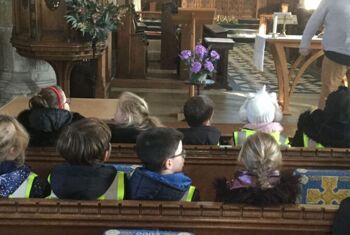 On Friday 10th February, the local firefighters visited the children in Year 2. They had been learning all about The Great Fire of London and they were comparing how the fire service has changed since the event. The children loved sitting in the truck and asked some very interesting questions.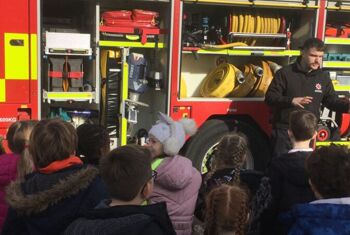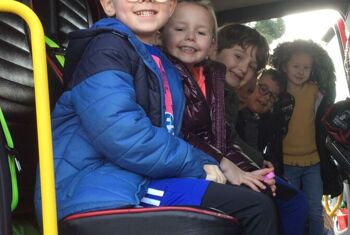 This week, our year 2 children had a Science workshop about materials. They thought about the properties of materials and what make them suitable for a range of different items. Later on, they tested a variety of items to see if their shape could be changed by stretching, twisting, squashing and bending. They made predictions, carried out tests and used their observational skills to answer questions. At the end of the session, the children learnt how to make something waterproof by using wax. They had lots of fun and the workshop leaders were impressed with the children's scientific knowledge!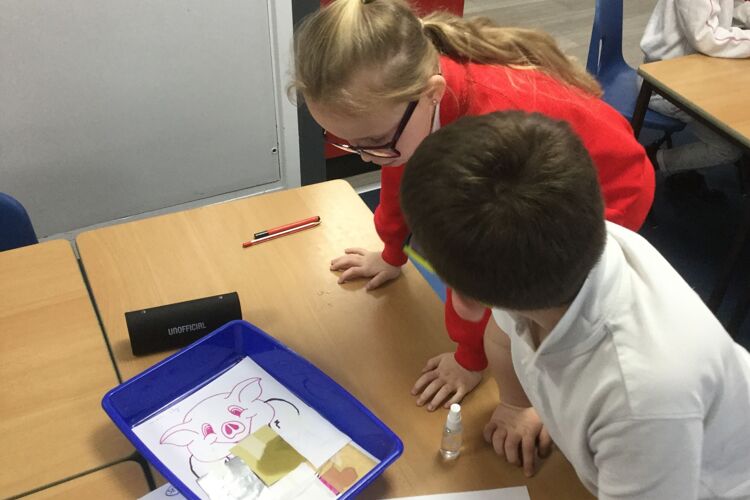 The Year 2s went on a walk around school this week to look for signs of Spring. They wrote down some nouns and adjectives to help them to write their Spring acrostic poem at the end of the week.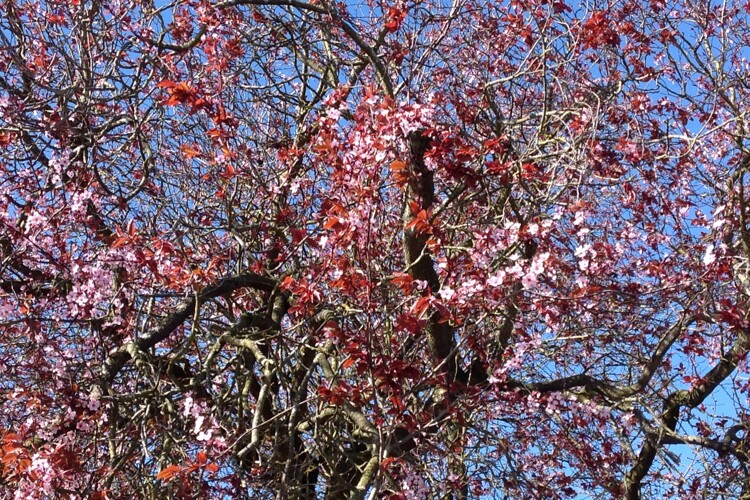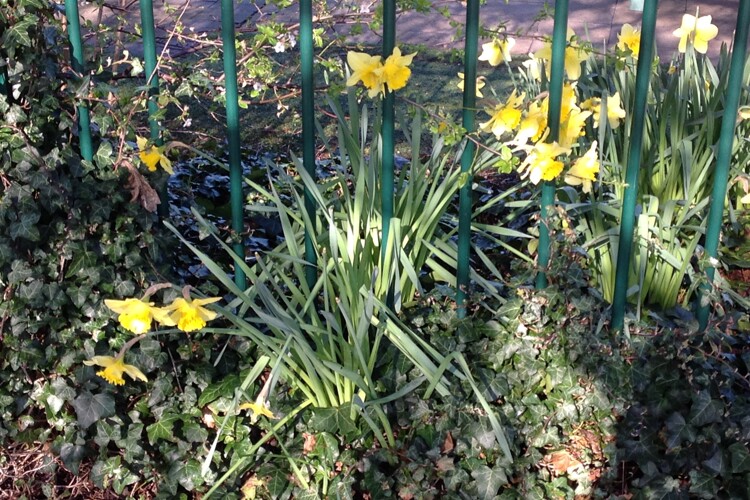 This half term in Design and Technology, the Year 2 children have been learning about healthy and varied diets. They tried a variety of existing products to see what they liked/didn't like and learnt how to chop, grate and spread. The children then designed their own sandwich/toastie/wrap thinking carefully about the intended purpose and target audience of their product. In their last lesson, the children brought in their favourite ingredients and applied the skills they had learnt to make their product.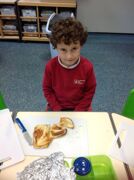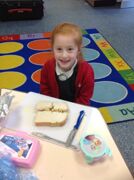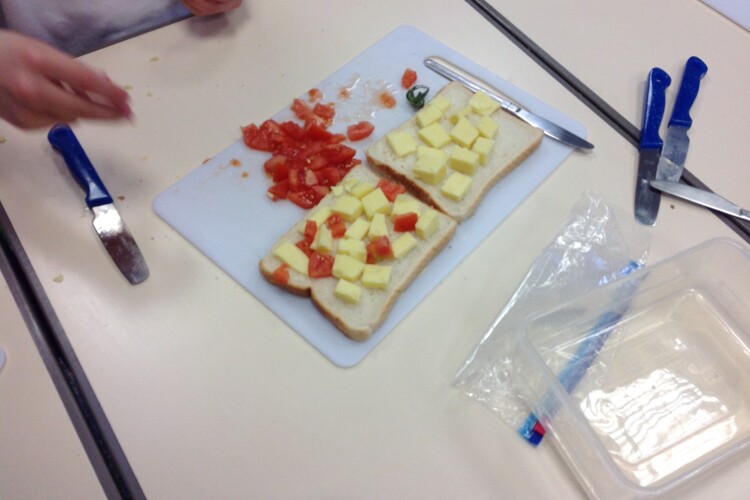 Year 2 Blog - Summer term 2023
Welcome to the summer term!
We are looking forward to lots of things in Year 2 this term! Here are the things we have planned for this busy term!
· Friday 5th May- We look forward to celebrating the King's Coronation, with lots of fun activities.
· Watching how much our bean plants have grown.
· Florence Nightingale workshop led by the class teachers (date TBC)
· Local area walk (date TBC)
· Get ready for some exciting games in our annual sports day (date TBC)
· Designing and creating bags.
· Wednesday 5th July- Year 2 school trip to Lee valley Abbey farmhouse for a mindfulness and art discovery.
· Get ready for some singing when the children perform their end of Year 2 play, Pirates vs Mermaids (date TBC)
Year 2 have enjoyed celebrating the Kings coronation. They have joined in a range of activities such as making crowns, having a picnic to a scavenger hunt. They waved their flags up high as they sang the Coronation song.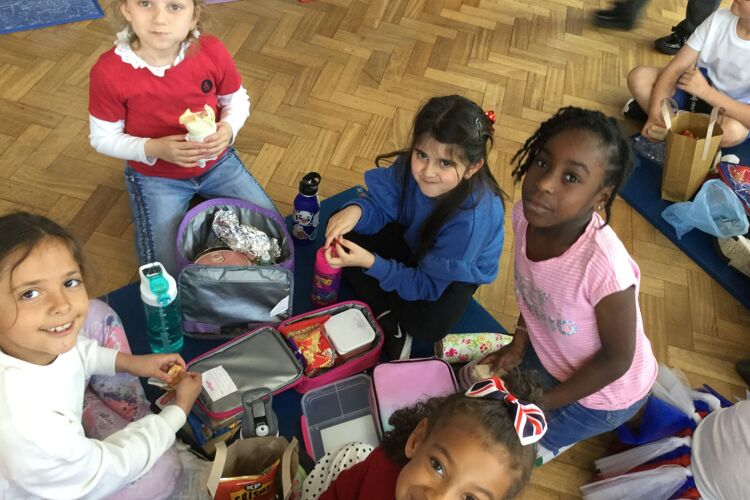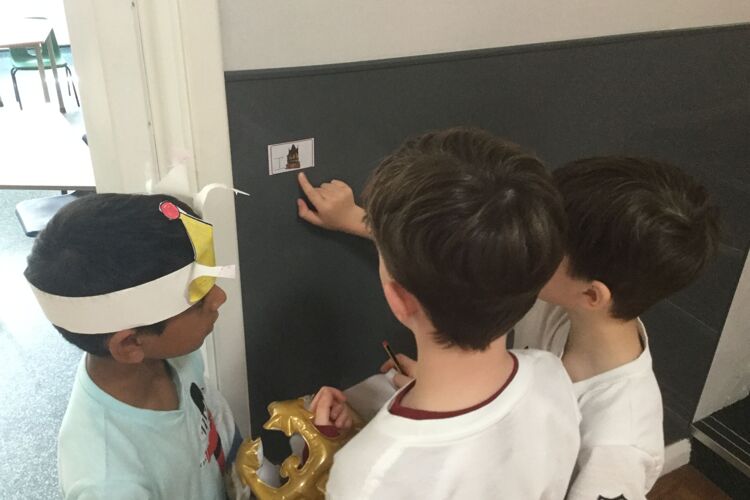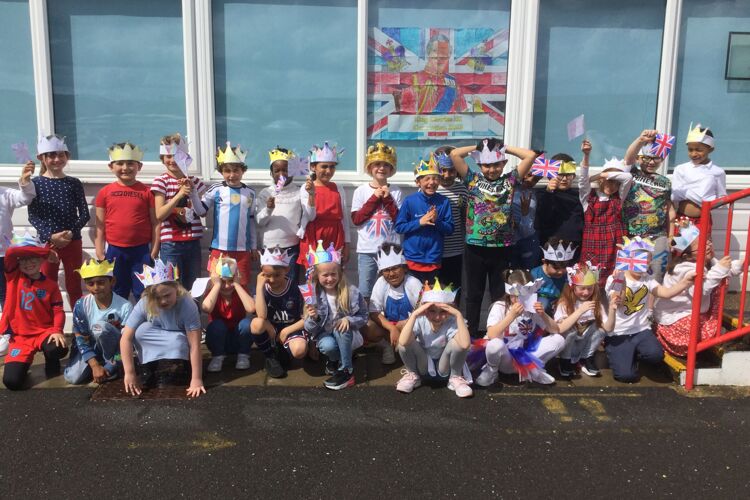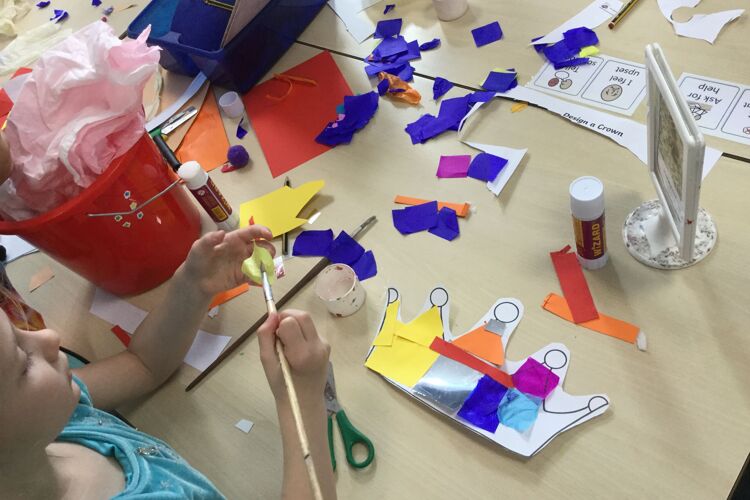 Our Year 2 children went for a Geography walk in the local area. They were investigating the question 'Are some roads quieter than others?'. They used their Maths skills to record the vehicles they spotted as a tally chart. The children were also trying to find human and physical features on their route.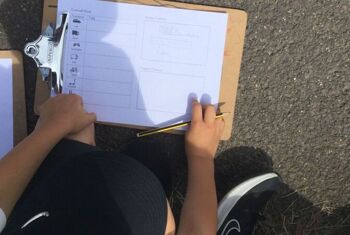 In Year 2 the children have also been making bags. They have looked at different ways of fastening things together as well as how to decorate their bags. They chose who they were going to make the bag for and the purpose of it. Some children chose to sew, glue or staple their bags together.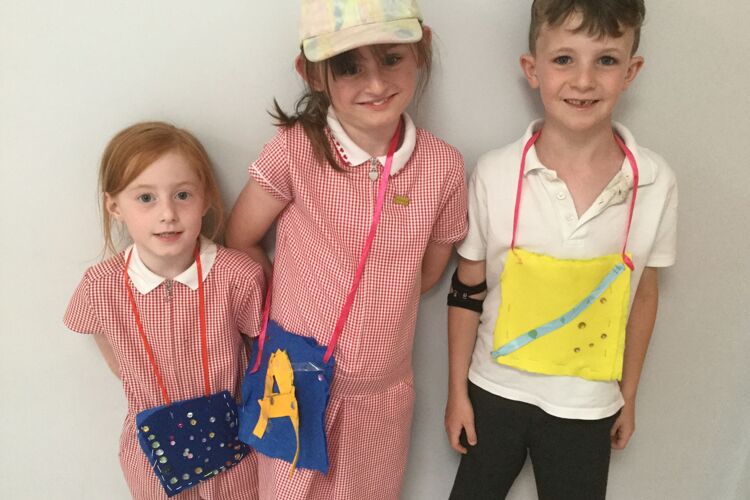 The children have been learning all about capacity and volume in their Maths lessons. They were using the words: nearly full, half full, nearly empty, greater, less, ml etc when comparing and describing the capacity of a container or the volume of water.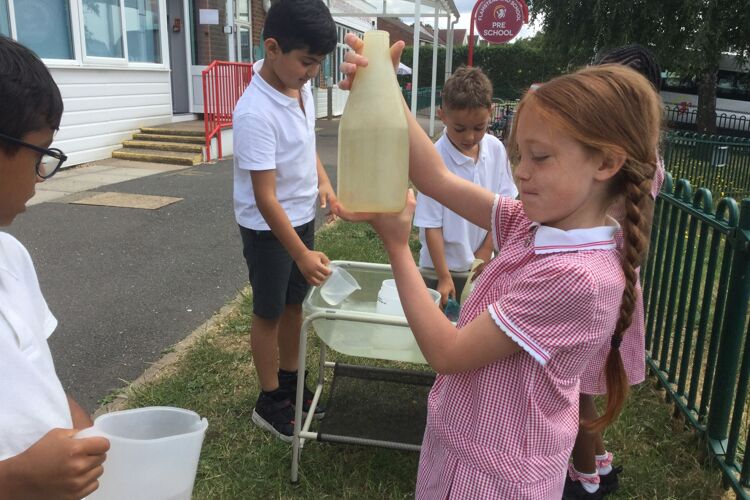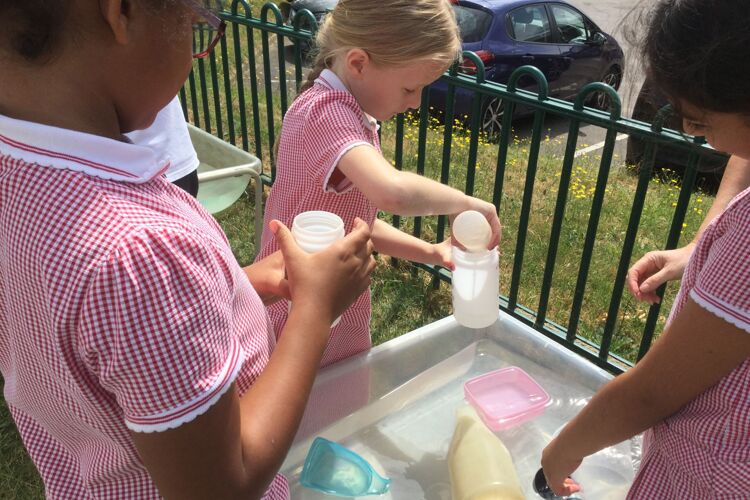 On Friday 14th July our year 2 children performed in their end of year 2 play 'Pirates vs Mermaids'. They did an amazing job at learning all of their lines, song words and dance routines. The adults laughed at their jokes and joined in with the final song.
We are very proud of the children.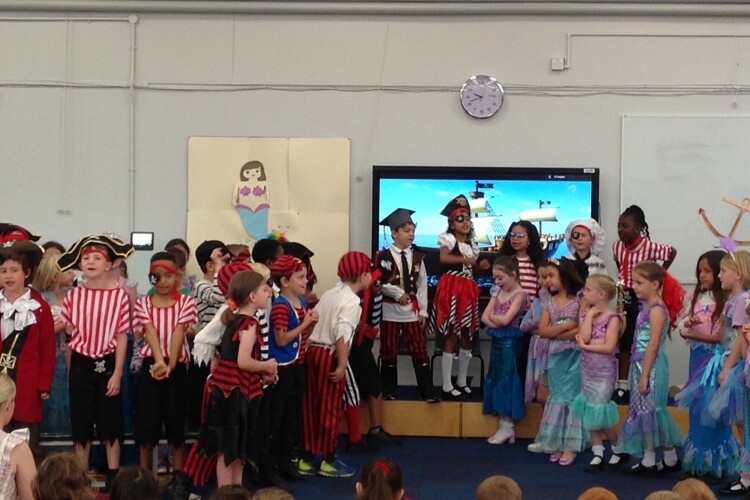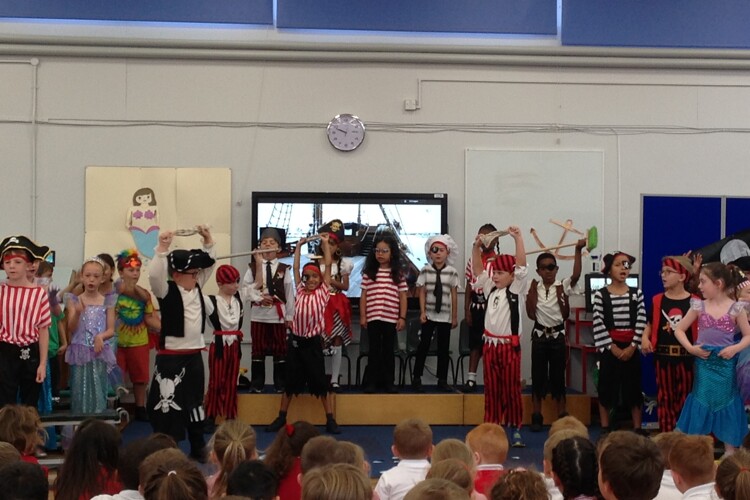 Year 2 Blog Autumn 2023
Welcome to the Year 2 Autumn blog!
Please click here to see our homework grid for this term.
Please see our facebook page for more school news.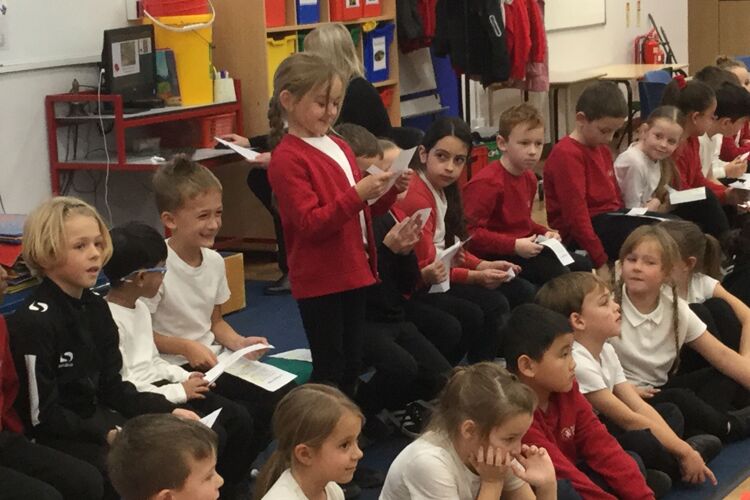 Today year 2 Sprite class had our class assembly in which we shared with our parents and carers everything we have learnt this term in our history topic about remembrance and World War One.
We gave them some information about the background of Remembrance Day and when it started. We showed the wreaths that we had made as a class and some sketches that we had done of the Goffs Oak memorial. We sang a song called Down by the Riverside all about the Great War and we shared a poem called in Flanders fields by John McCrae.
The children were very proud of the work they have done and were really happy and excited to share that with their adults.